Tutorial 2. Cutting the Face and the Lining of the Corset.  Assembling the Face.
Cutting this corset hardly differs from cutting the previous one. I cut out the duplicated pieces trying to either cut right through the marked lines or cut them away entirely. The lines are about 1.5mm thick and if you leave them from all sides of the piece, the leather part of the corset will be larger than the lining. Making notches is also compulsory.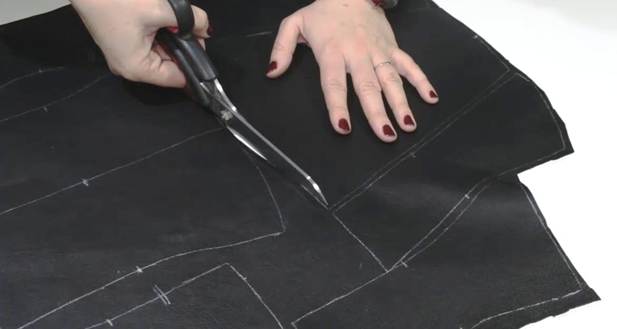 I have cut out the leather face of the corset. You can iron the pieces again to secure the iron-on batiste additionally if you want to.
Now I need to cut the lining. I will cut it from thick cotton fabric. I arrange the patterns on the fabric and secure them with pins. There is a single layer of lining fabric underneath the central front piece and a double layer underneath the rest of the pieces. I cut the pieces out and make notches.


Now I will assemble the leather face of the corset. Make sure to test thread tension on a piece of leather before sewing the actual garment. I will sew my leather with very durable Synton polyester thread No.60 by Amann.
The sewing process is pretty much the same as described in the previous chapter, except this time the central front piece will be laced and not sewn to the rest of the corset. In other words, each half of the corset will now be made of four pieces. The seam allowance is 1.5cm.
I join the pieces of the first half of the corset one by one.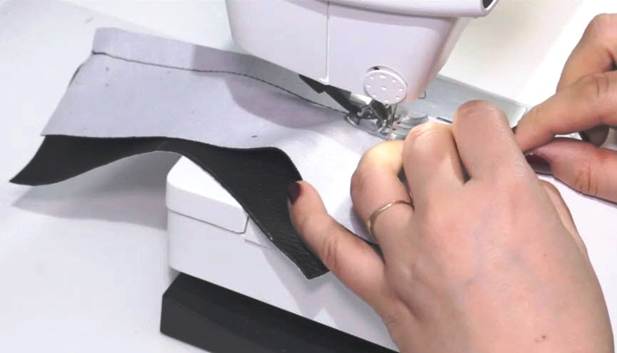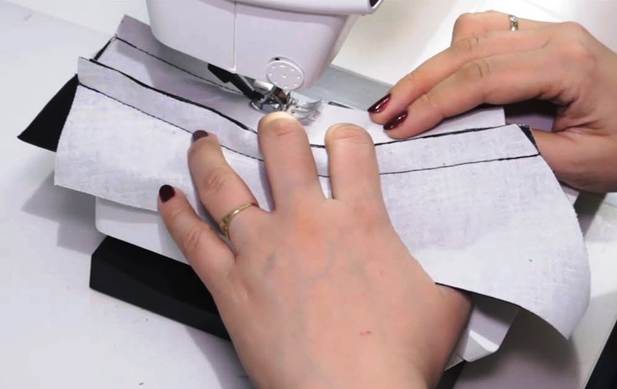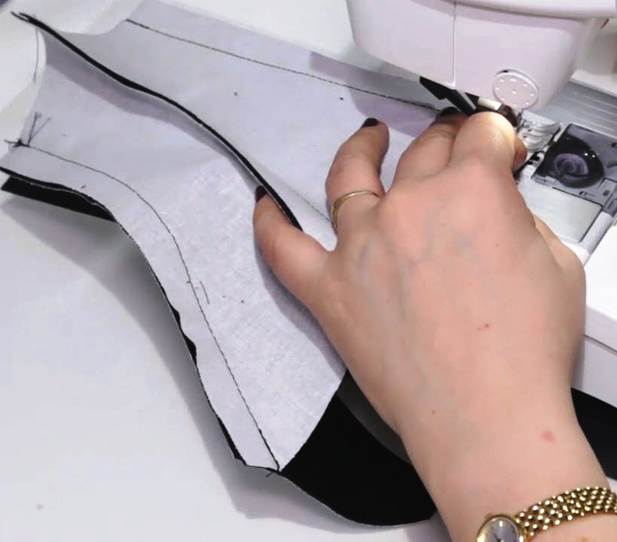 The first half of the corset is ready.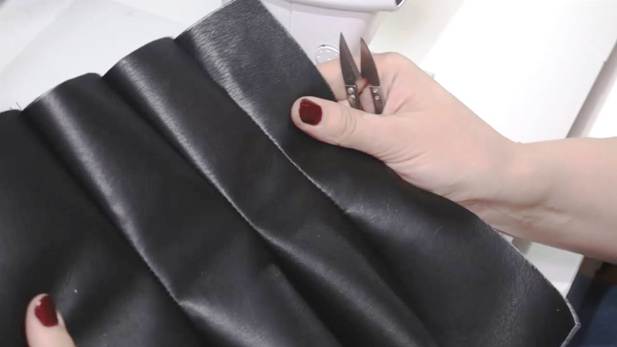 I assemble the other half the same way.