Foreword.
Hello, my dear colleague!
Welcome to the new course Dressmaker's Treasury dedicated to wedding and evening skirts and petticoats.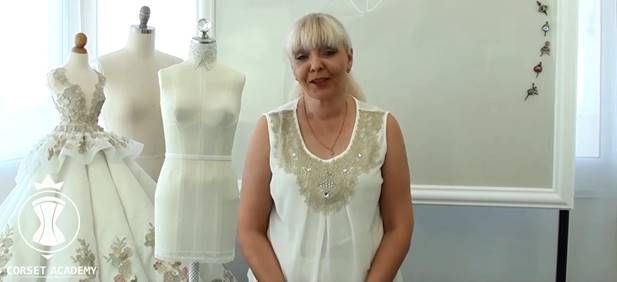 In this foreword, I would like to give you a brief overview of all major types of skirts and petticoats. In other words, I will introduce you to the course plan and explain what things you are going to learn.
There are seven basic types of skirts used in wedding dresses.
1. Straight Skirt.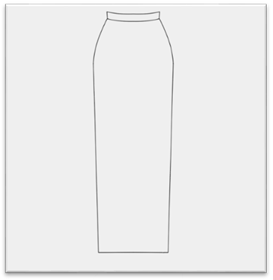 2. A-Line or Bell-Shaped Skirt.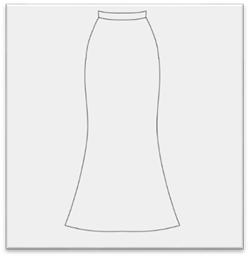 3. Flared Skirt.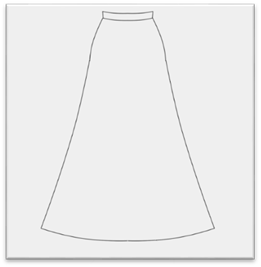 4. Combined A-Line–Fishtail Skirt.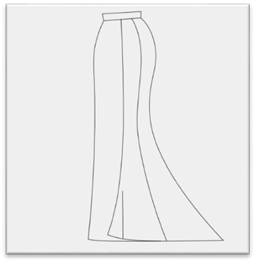 5. Fishtail or Godet Skirt.
Fishtail skirts are, in their turn, classified into two subcategories:
- With Full Length Gores.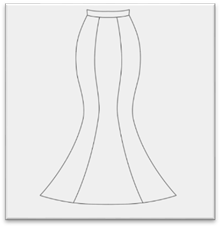 - With Separately Cut Bottom. The bottom can be cut as a full circle, a half-circle, a 2/3 circle, or a 3/4 circle skirt.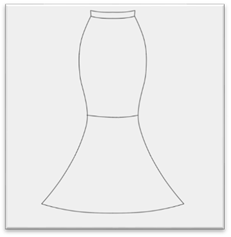 6. Circle-Based Skirts.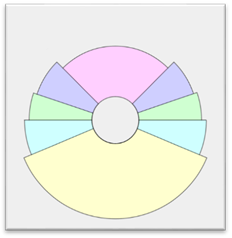 - Full-Circle (Full-Sweep) Skirt.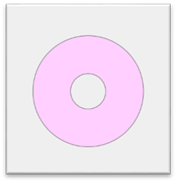 - Half-Circle Skirt.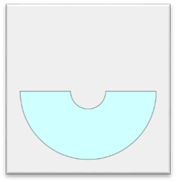 - 2/3 Circle Skirt.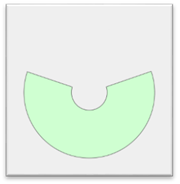 - 3/4 Circle Skirt.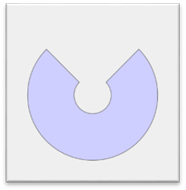 7. Complex Designer Skirts.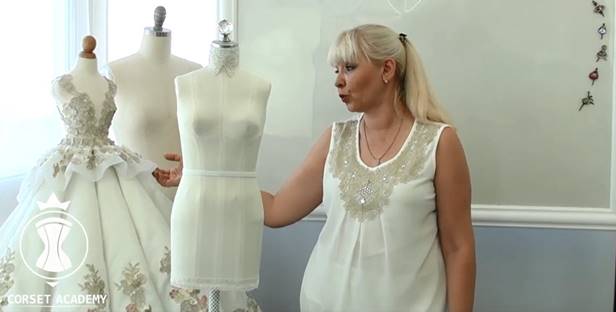 All these types of skirts can be made with or without a train.
Petticoats or inner skirt constructions can be divided into three categories:
1. Standard Petticoats are constructions made of a certain amount of horizontal stiff hoops. They can feature additional ruffles. The ruffles, in their turn, can be of varying length and degree of stiffness. As you understand, everything depends on what shape you want the skirt to have.
There are lots of possible options and combinations and we will discuss them in the tutorials to follow.
2. Custom Petticoats are non-standard constructions used for designer skirts of complex shapes. A great example of a custom petticoat is given in our course Structured Designer Skirts. The same kind of a petticoat is hiding underneath the designer skirt in the picture above.
You and I are going to have an engaging conversation about the making of unique and original designer skirts as we go through this course together.
3. Fixed Balance Petticoats are non-standard petticoats made to even out the balance of a skirt when its full heavy back overweighs the lightweight front.
Such petticoats were used in the past centuries, but they are still functional today. I often make them for skirts with complicated heavy trains, falbala, and ruffles at the back.
The fixed balance petticoat holds the skirt in the horizontal position not letting the heavy back pull the front back with it.
All these things will be discussed in the theory section of the course.
There is also a practice section along with the theory.
Everyone knows that most part of the budget goes to the skirt when you are sewing a wedding dress with a rich full skirt.
And that is where problems begin to arise. I am sure you are familiar with the situation when the client shows you a picture of her dream dress and you cannot estimate the price of the garment (or, more exactly, the price of the skirt) because you have no idea how much fabric, lace, and trimmings you will need for all those layers. Or how much mesh and tulle fabric you will need if the whole skirt is made of ruffles. It is impossible to estimate the budget and name the final price even roughly. And how terrible it is when you buy the fabric and start sewing only to suddenly realize that you have run out of it and they no longer sell such fabric anywhere.
I have devised special tables for automatic calculation of fabric consumption for different kinds of full skirts with and without train to help you avoid such problems.
You can calculate how much fabric you need for horizontal or vertical ruffles of certain width, as well as how many ruffles you need for your garment, by putting in the table the desired skirt parameters and your client's measurements.
These tables will help you determine the required amount of fabric and lace within few minutes.
Many dressmakers take a standard petticoat and put a fabric case with ruffles on it to simplify the process of making the skirt. I have prepared automatic calculation tables which allow you to specify the amount of ruffles, their width, the width of their overlap, and the gathering ratio to calculate precise fabric consumption depending on the style of the case.
If you want to sew your own custom petticoat, then you can use my tables not only to calculate consumption of all materials used for the base of the petticoat, but also to calculate the lengths of hoops, the intervals between them, and the entire layout for putting ruffles on the petticoat.
All this information will allow you to estimate the amount of money required to buy all necessary materials in basically no time so you can safely discuss the garment price with your client.
This book also includes sewing patterns of all main skirt types. I will show you how to adjust these patterns to your client's size or re-design them to create new styles and shapes.
You will learn how to work with a half-scale dress-form widely used by fashion designers. I will demonstrate how to sew a mock-up of a complex skirt, design a new skirt model, and make a sewing pattern for it.
This course is very useful and rich in information. You will practice a great range of skills which will help you feel confident during conversations with clients and keep a cool mind when working with complicated wedding dresses.
Let us get down to work!