Printing Out Patterns.
So, you have extracted the enclosed archive into a separate folder. It contains the file with the book and a folder with patterns that you can open with a double click.

You need to open the files one-at-a-time in order to print out the patterns. All files open with a double click on the icon.
I double click the icon '1-2а' and open the first pattern: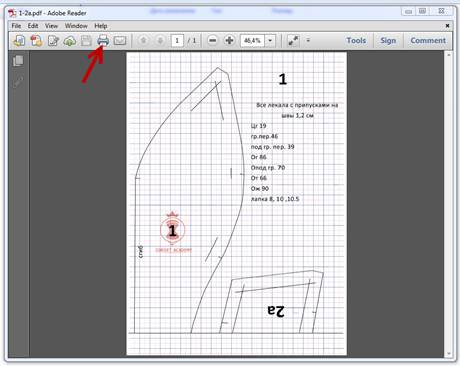 To print out this pattern, you should click (just once) on the 'Print' icon (marked with the red arrow).
When I click this icon, the printing menu comes up: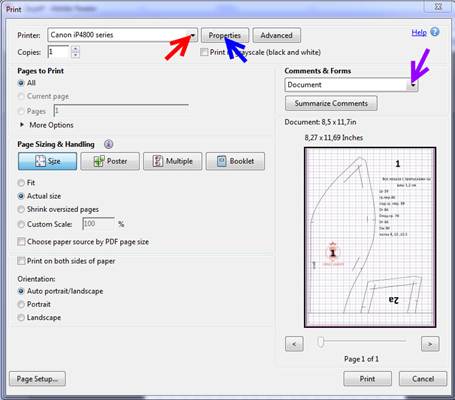 You should select the printer that is currently connected to your computer in the Printer drop-down list marked with the red arrow: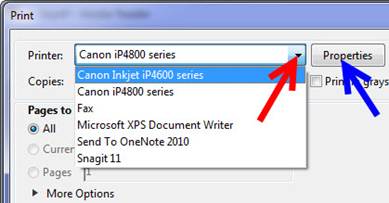 Now you need to select 'Document' in the Comments & Forms drop-down list marked with the purple arrow.
And next you need to specify all necessary printing properties.
The menu with your printer's properties opens when you click the Properties button marked with the blue arrow (see above):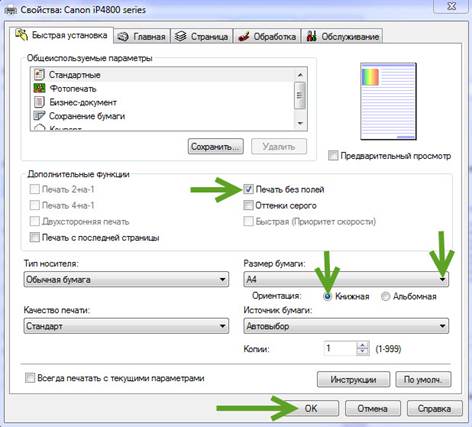 You should tick Borderless Printing, select the A4 printer paper size and tick the Portrait orientation (green arrows).
It is necessary to press 'OK' afterwards!
This will return you to the printing menu. You should check all settings carefully one more time and then press the Print button.
Now your printer should start printing.
Please take a ruler and measure the size of the squares after printing out the first sheet. Each blue square should be 1 x 1cm and each red one – 0.5 x 0.5cm.  Just measure 10 squares in a row, you should get 10cm. If the result is different, you must have made a mistake in the properties. You need to achieve perfect matching!
You should repeat the same procedure for printing out the second, third and further patterns. The corset consists of 5 pieces: 3 front pieces and 2 back ones. Only the first and the second pattern sheets need to be merged together. There is a special merging line for this purpose: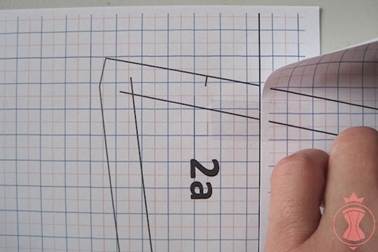 The other sheets should be simply printed out: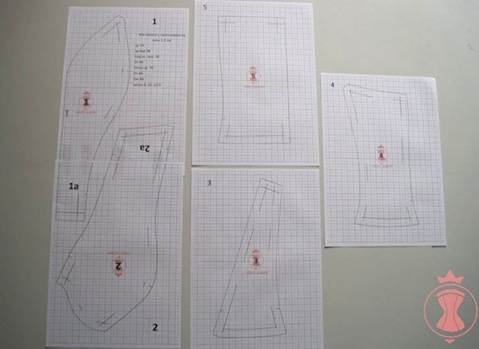 So, you have printed and cut out all pattern pieces now!