Tutorial 1. Foreword.
Hello, my dear colleagues!
I am glad to welcome you to this new course dedicated to a skirt which has lately been a trending topic in the online sewing community. Possible sewing techniques were discussed with great passion on the Corset Academy's online forum, but to no avail. You know, there is no way to check a hypothesis unless you test it in practice.
But it is obviously risky to buy kilometers of fabric, cut it, sew it, and spend a great amount of time and resources on something you are not even sure of.
For this very reason, designers have long been using miniature half-scale dress-forms which are exact copies of a regular dress-form only much smaller.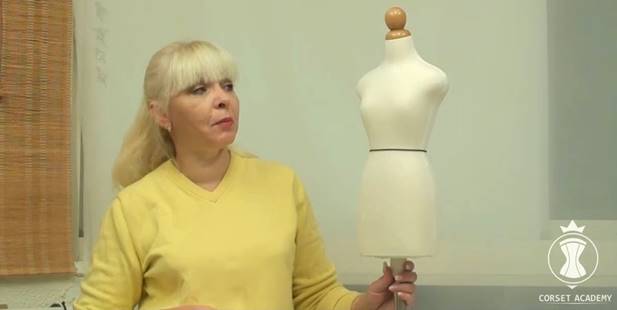 Such half-scale dress-forms are used by all leading fashion houses, beginner designers, and professional dressmakers who make custom sewing patterns. A half-scale dress-form will pay off very soon considering how much time and fabric it will help you spare.
So I will make a very detailed but half-scale mock-up skirt. It will not only simplify and speed up the sewing process, but also cut down fabric consumption and make my explanations and pictures clearer.
Let us begin. We will start from the petticoat.