Sewing plus size dress with built-in corset and hidden lacing. Review of Materials.
We are about to start working on a new dress from the series 'For Women with Bust Size 100cm and Above.' This dress will fit a woman with ample curves, US size 14 and up.
How to sew an open décolleté dress of size 14 or above?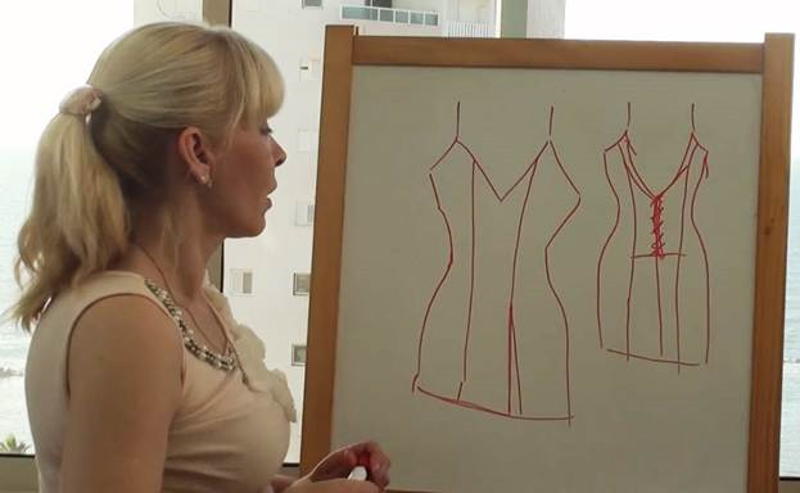 It won't be a long dress. It will only just cover the knees – a classic Chanel length. You can make a slit in the princess seam at the front or, alternatively, a vent or a slit in the princess seam at the back for better comfort of movement. 
I will explain the following things during the work process:
- How to design cups for heavy full breasts;
- How to prevent the corset from 'breaking' in the waist, i.e. achieve a smooth even surface in that area;
- How to reinforce the dress and prevent Rigilene bones from breaking.
Our dress is a pencil dress. This garment is really versatile: you can pair it up with a jacket, bolero, blouse, kerchief or shawl of any kind. It will work equally well for the office and for a promo party, a theatre night-out or a formal dinner.
I will share important know-how of constructing special corners for attaching shoulder straps at the back of the dress and building the armscye so as to prevent full upper arms from bulging over the edge of the garment. Moreover, we will make a rather low back neckline without affecting the body control effect. I will demonstrate how to make a concealed lace-up area underneath the zipper of the dress: there will be a blind zipper at the top and a lacing underneath it that will allow for better waist and stomach restriction.
These are the main tasks we need to solve together!
Now let me show you the fabric that I will use.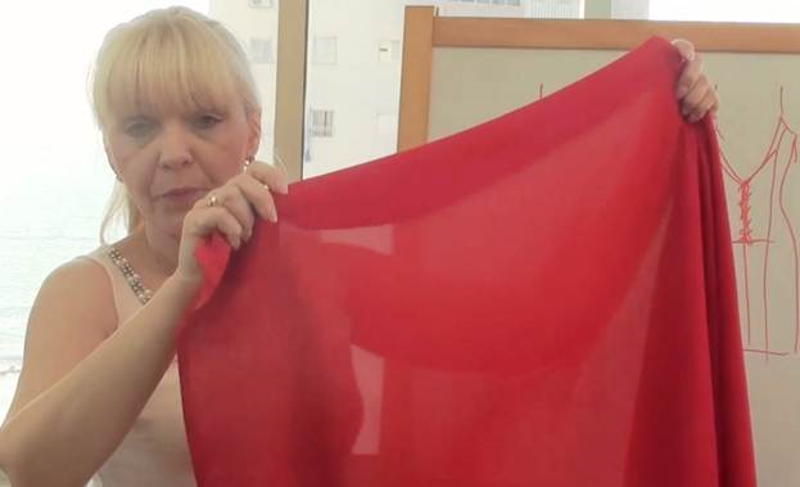 I have chosen crêpe fabric. This particular crêpe is lightweight and very nice to the touch. At the same time it forms beautiful drapes. Besides, it has great wrinkle-resistant properties!
But since my crêpe is a little too thin, there will be a visible border between the duplicated and non-duplicated parts of the dress (it will be duplicated with batiste down to the hips just like any classic corset-based garment).
There are two ways we can go: either add a third layer (make a double-layer face) or duplicate the face with iron-on batiste from top to bottom considering that it's a below-the-knee dress.
We will decide on it in the process.