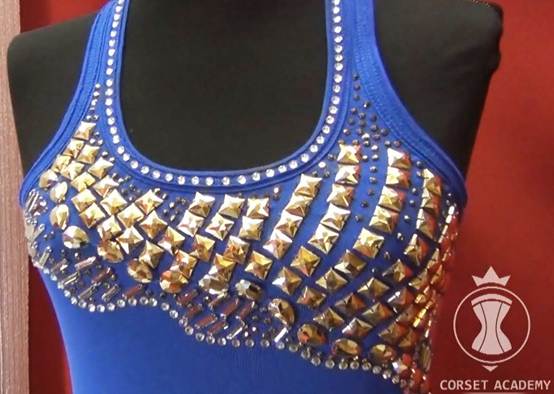 Tutorial 1. Marking the Borders of the Decoration.
This time I will decorate a casual tank top:
I mark the border of the area I want to decorate: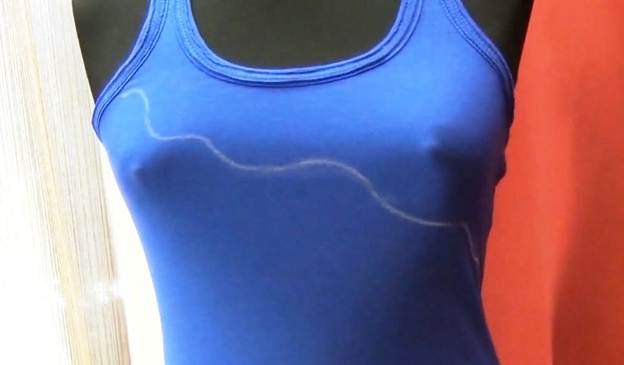 And I arrange rhinestones along the line I have marked: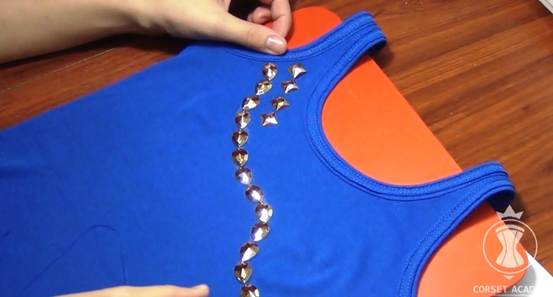 Next I start sewing them on. I use blue 2-ply thread. The thread won't stand out if you choose a matching shade.



I try not to pull on the fabric. The rhinestones are placed edge-to-edge. I decorate the entire border.