Tutorial 12. Duplicating the Interfacing.
Let me make a small digression from the main subject. I have already told you how I set up my cutting table. Now I would also like to share my easy-and-quick method of turning the cutting table into a pressing table.
I have sewn the following construction for my table. I took four layers of thick cloth the size of the table surface and joined them by quilting them with large stitches.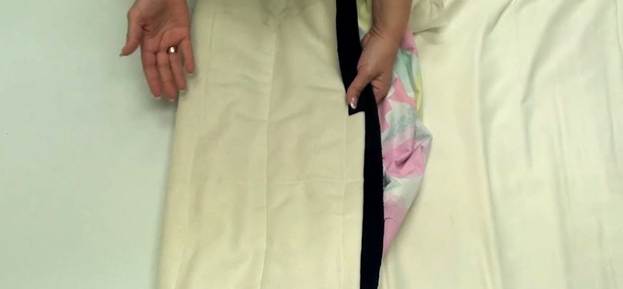 I put a fabric case on top of this "mat" (similar to a stretch mattress cover). It is really easy to put the case on the mat: the elastic band wraps around the table and spreads the fabric evenly in a matter of seconds.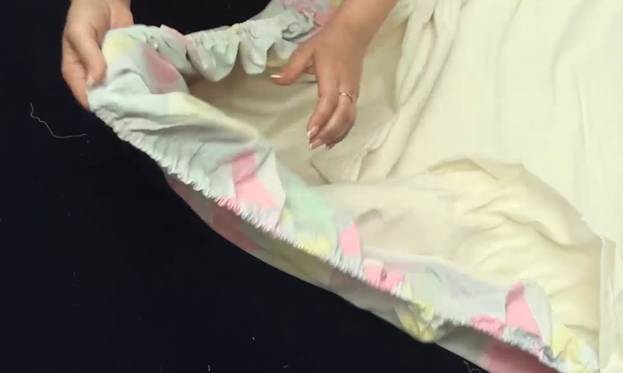 I cover it up with a piece of light-coloured calico when I need to take pictures of the process. You don't need to do it: I only do it to make things look clearer on your screen.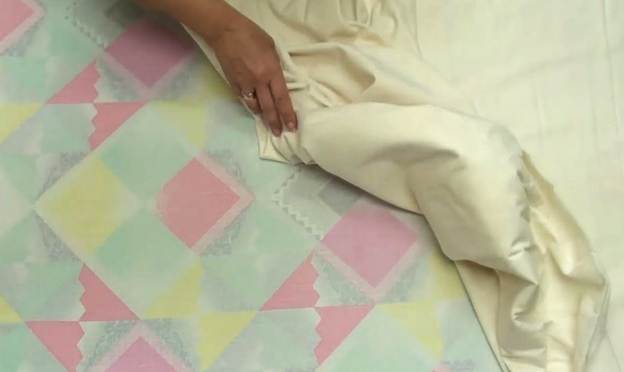 Thanks to all those tricks, I have a large pressing table which is easily transformed into a cutting table and vice versa. And I have access to the table from all four sides of it.
I use a regular sleeve-pressing board for pressing seams, cups, or any narrow areas of the garment. I simply place the required area of the garment on the board and press it while the rest of it is hanging down at the sides.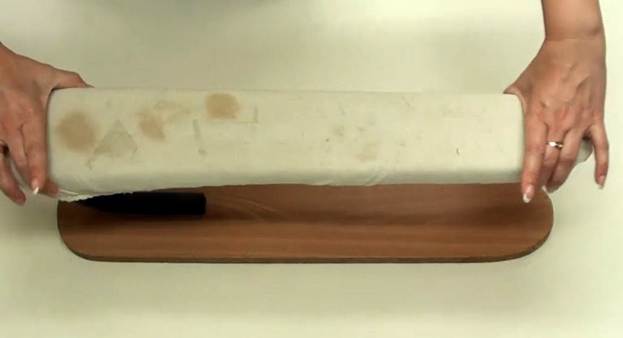 You can keep your press-iron on the table or on a separate stand. Mine stands on a separate mobile drawer unit. I can always roll it closer to the table or further from it.
Let's get back to work though. I put the front pieces of the dress on the table.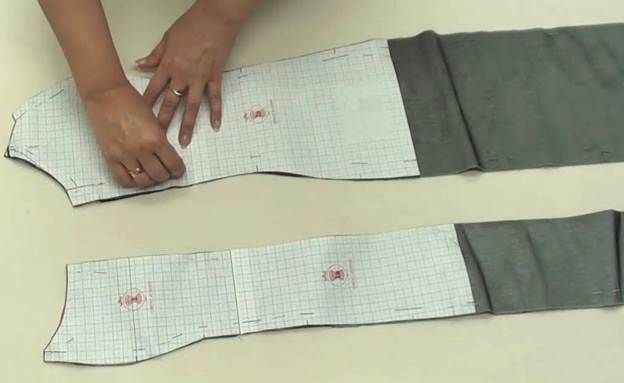 I remove the pins to separate the interfacing. It needs to be duplicated with iron-on batiste.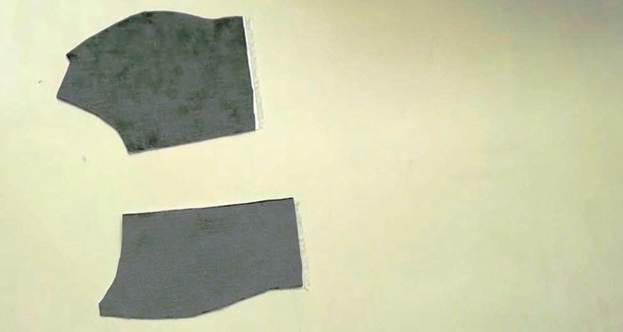 I put the pieces together in a "sandwich": first I put a batiste piece fusible side up, then I put two interfacing pieces on top of it, and then I top it all up with another piece of batiste placed fusible side down.



I carefully press the pieces from both sides. It's how you duplicate separately cut pieces to make them identical.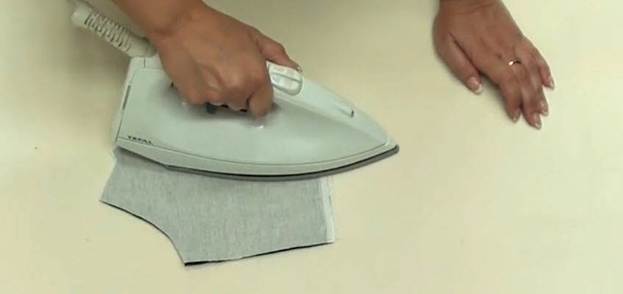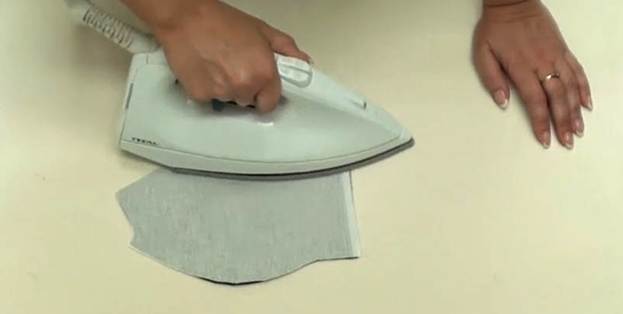 I duplicate the interfacing of the central front piece.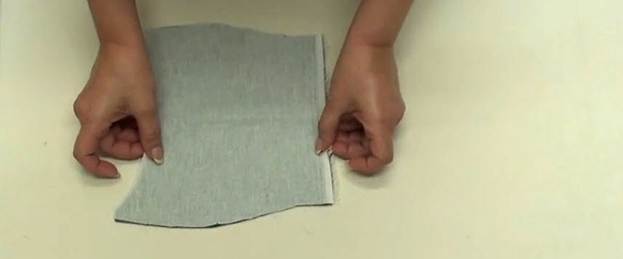 Central pieces are always somewhat asymmetric because of the fold line which causes mild distortion. It's why you need to adjust their shape right after duplicating them.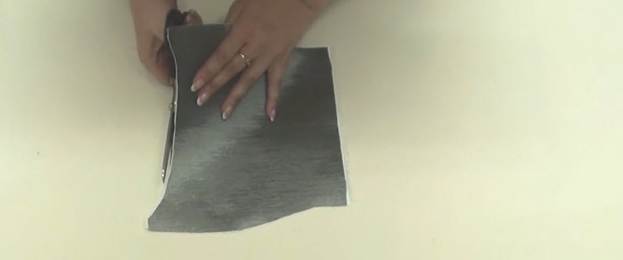 I have finished duplicating the interfacing.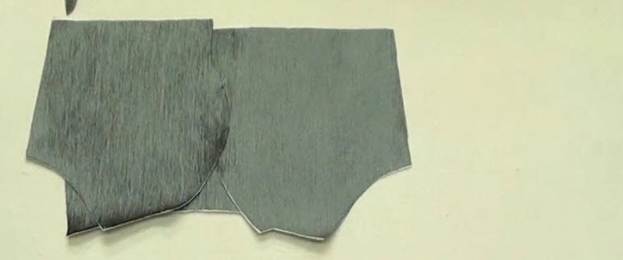 Now, before we start joining the front pieces, I recommend we press the central fold line flat. It's always there and not always easy to flatten out but you should try your best.

If the side front pieces also require some pressing, it's best to do it now.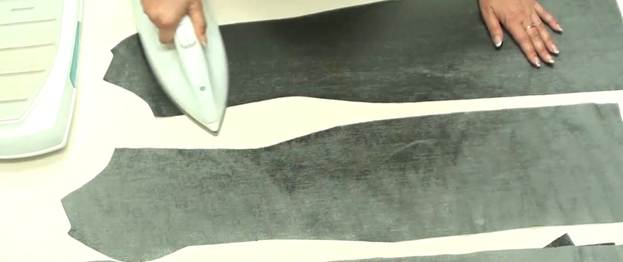 The pieces are ready for joining.