Tutorial 14. Attaching Vertical Bones. Closing the Princess Seams.
I start sewing wide vertical Rigilene bones onto the pieces. I have already pressed them straight. I place them in correspondence with the markings and tape their ends with masking tape where necessary.
What is good to remember when you're attaching bones?
We have made stay-stitches at the top of each piece. There should be about 0.5cm between the end of the bone and the edge of the piece. Later the ends of these vertical bones will be overlaid by horizontal bones going along the armscye and along the neckline.
The side front piece:
Please note that there should be at least 2cm between the edge of the bone that lies closest to the side seam and the side seam itself. It's why I place this bone left of the line that marks its location.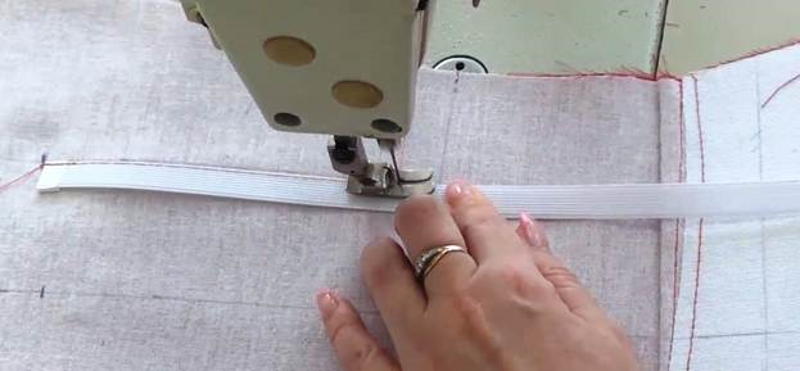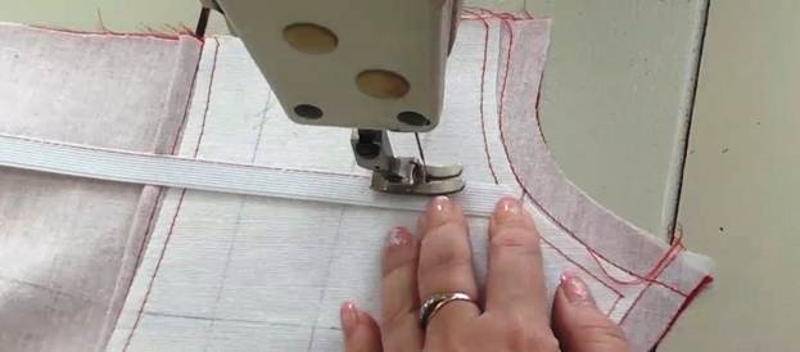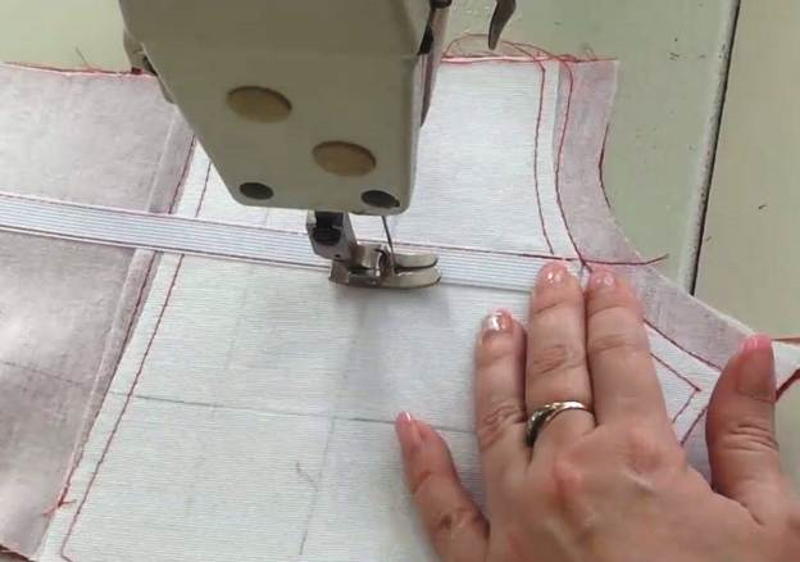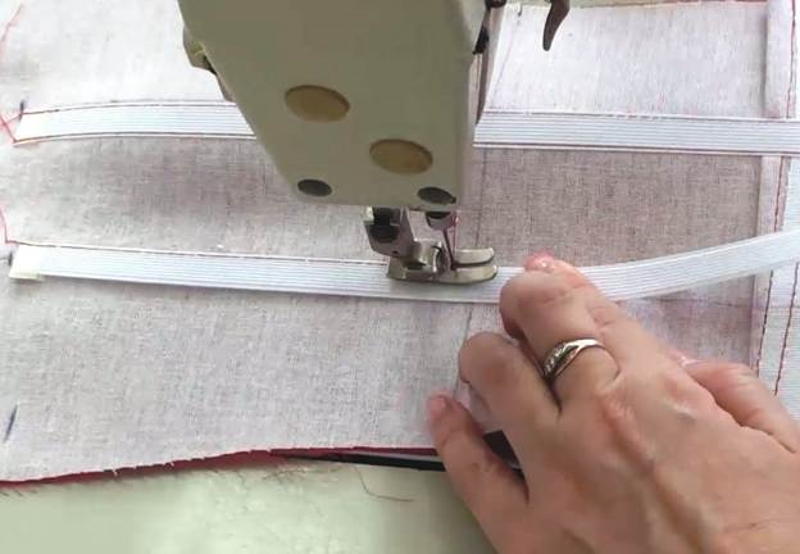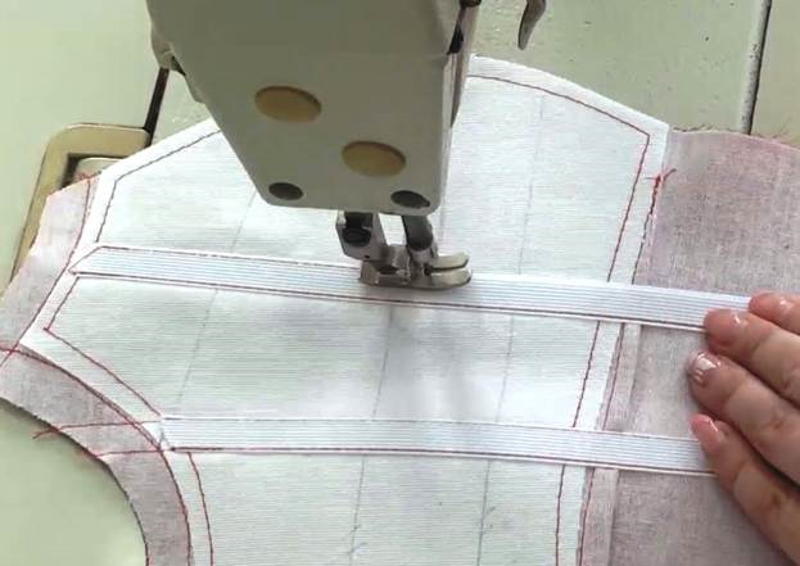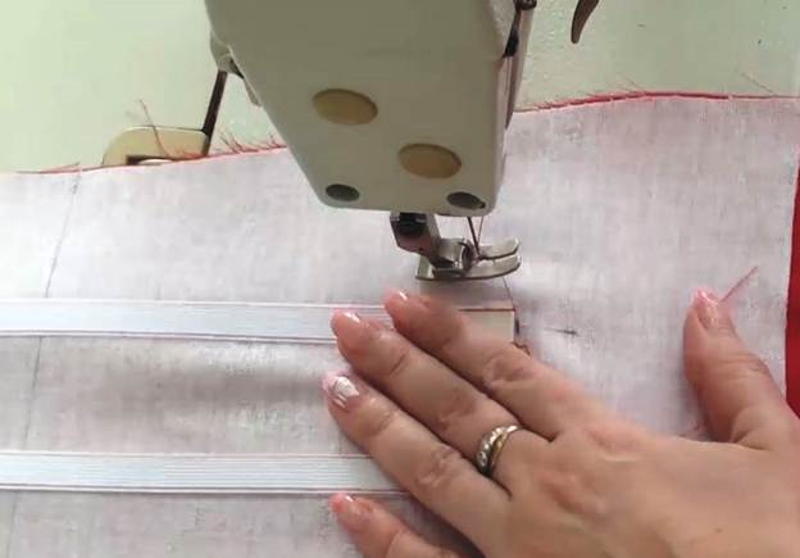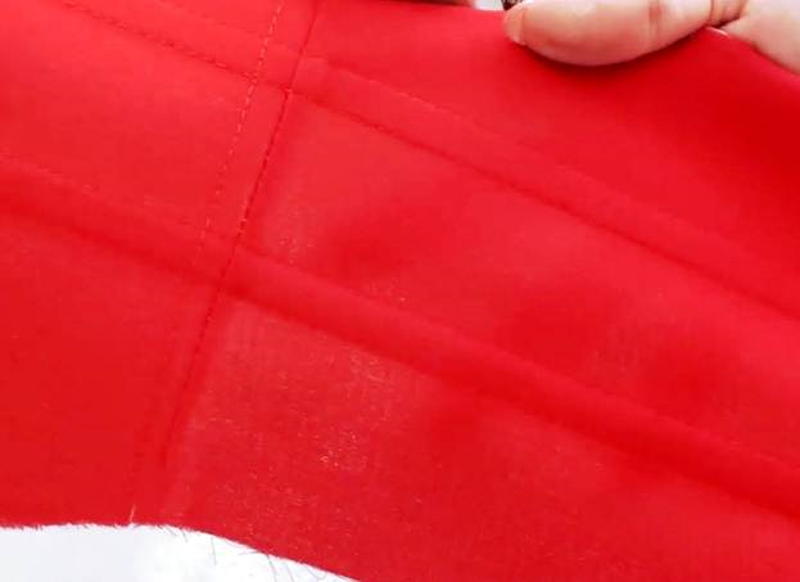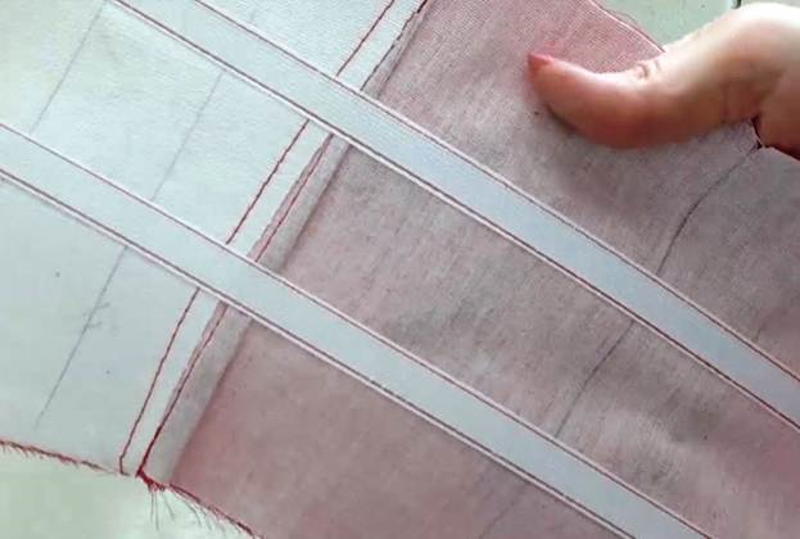 The second side front piece: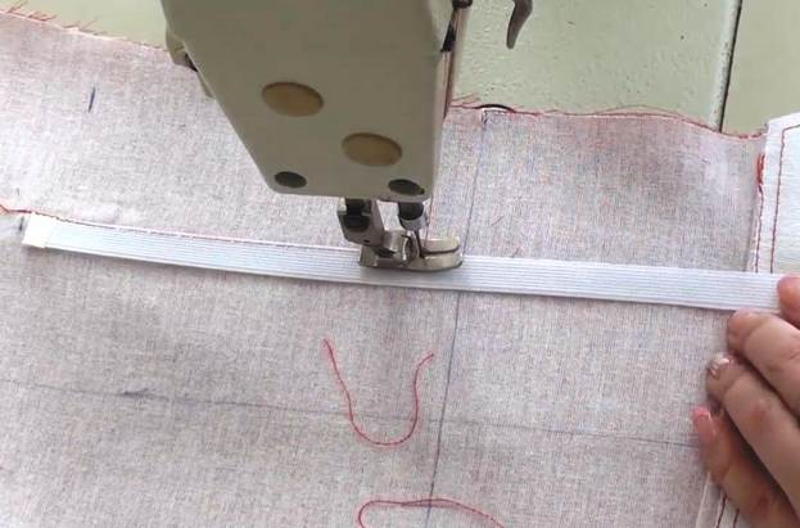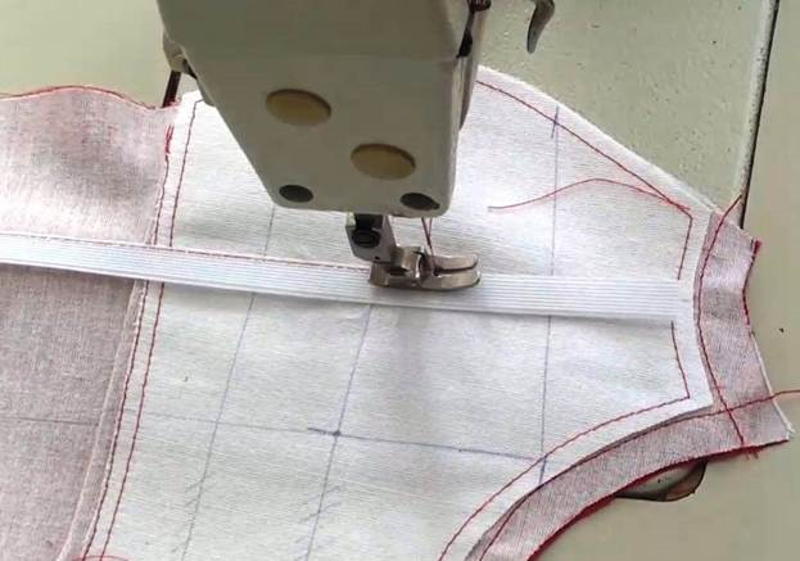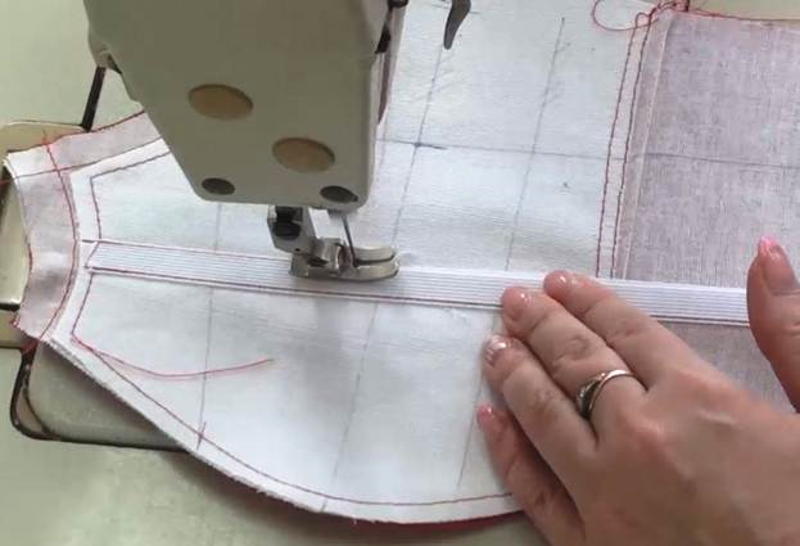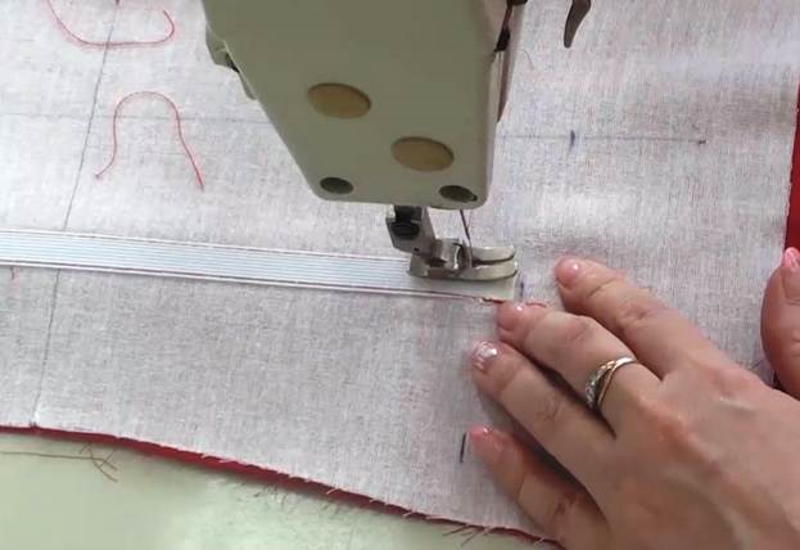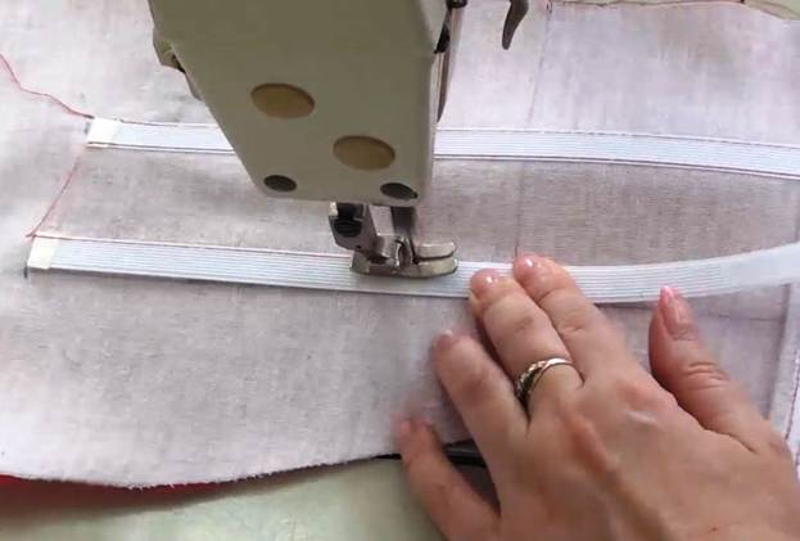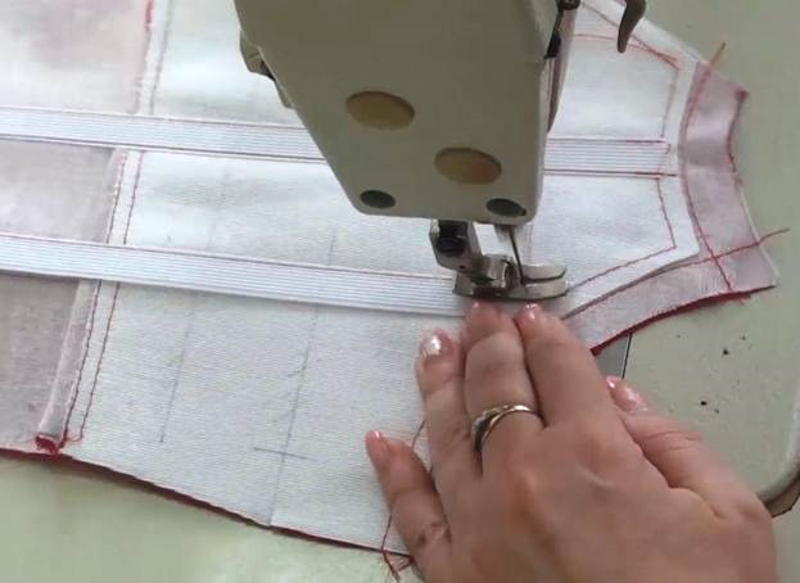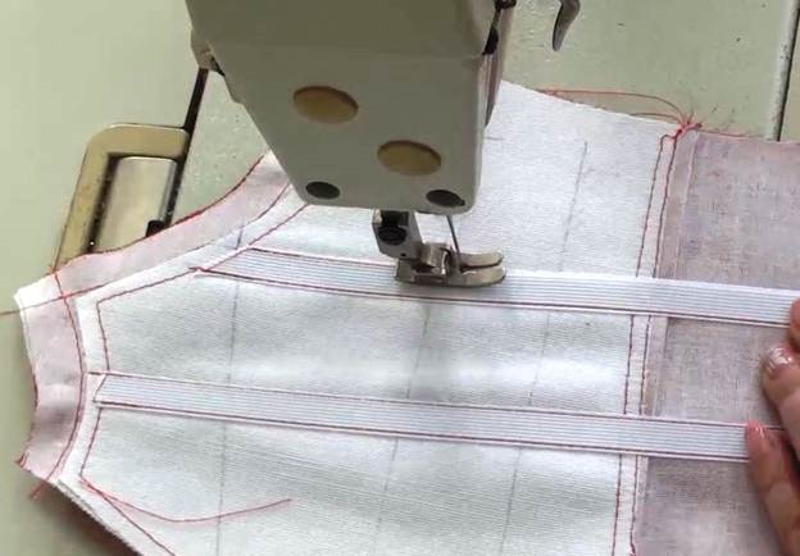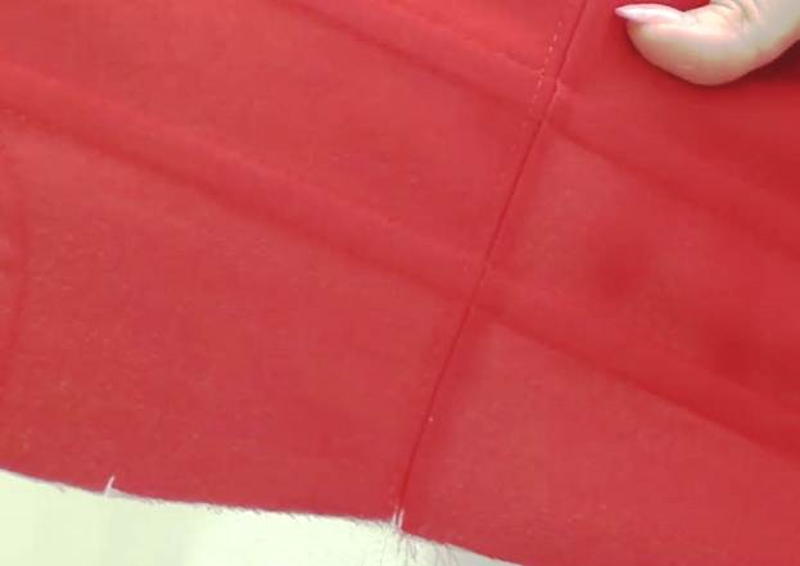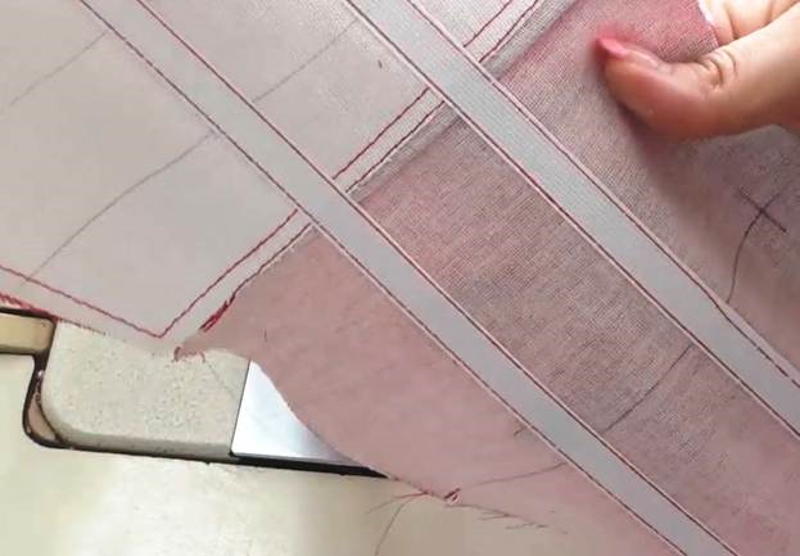 The central front piece: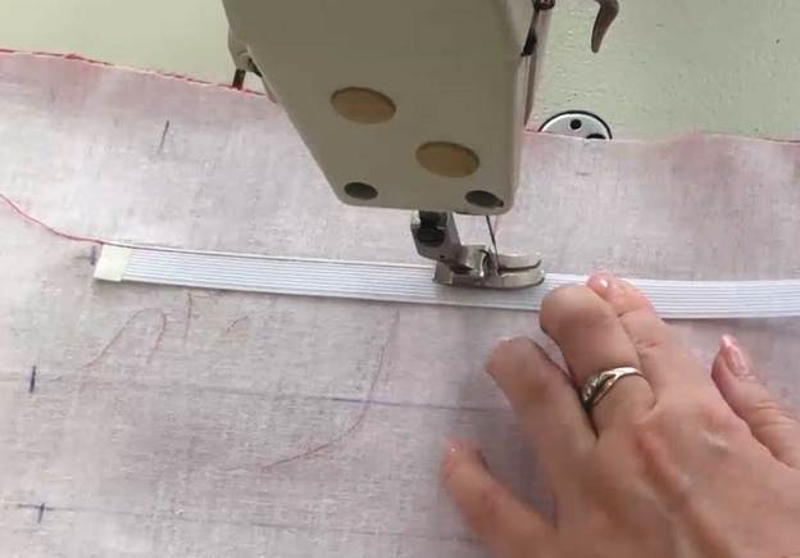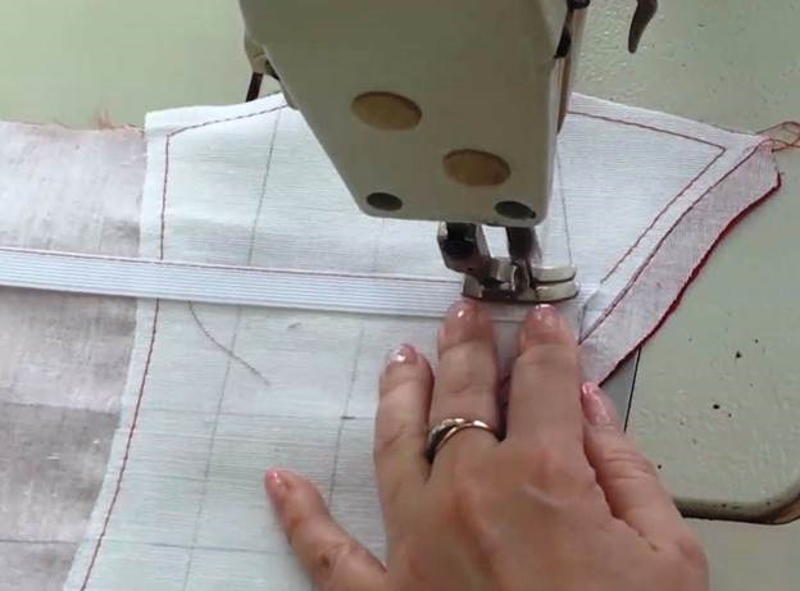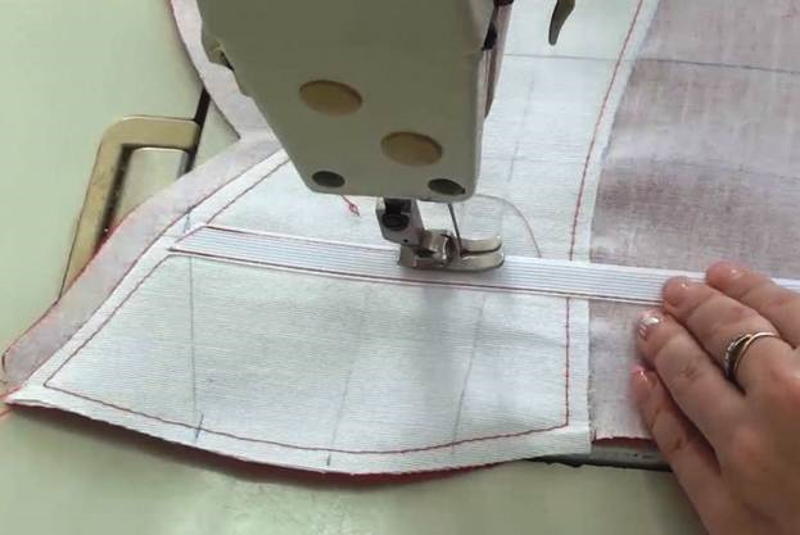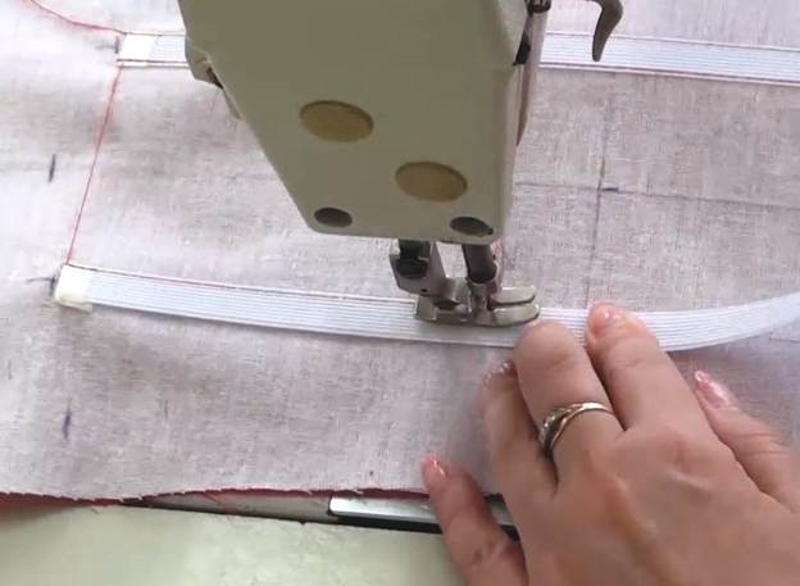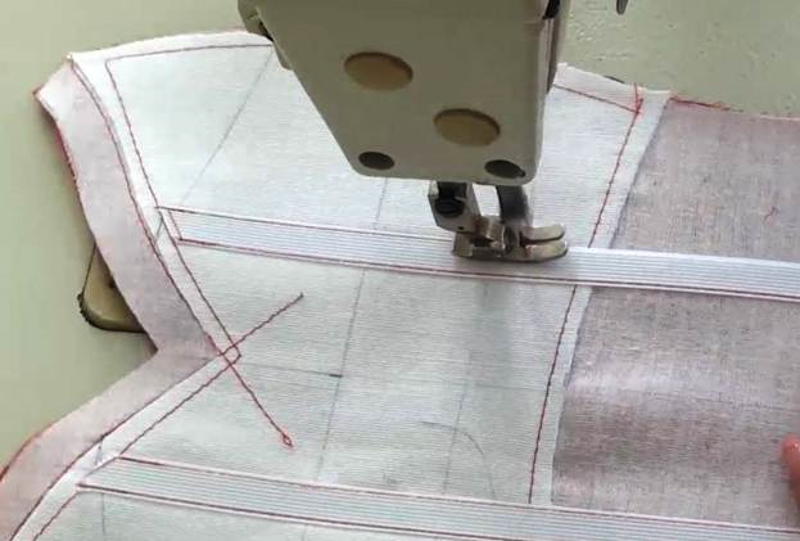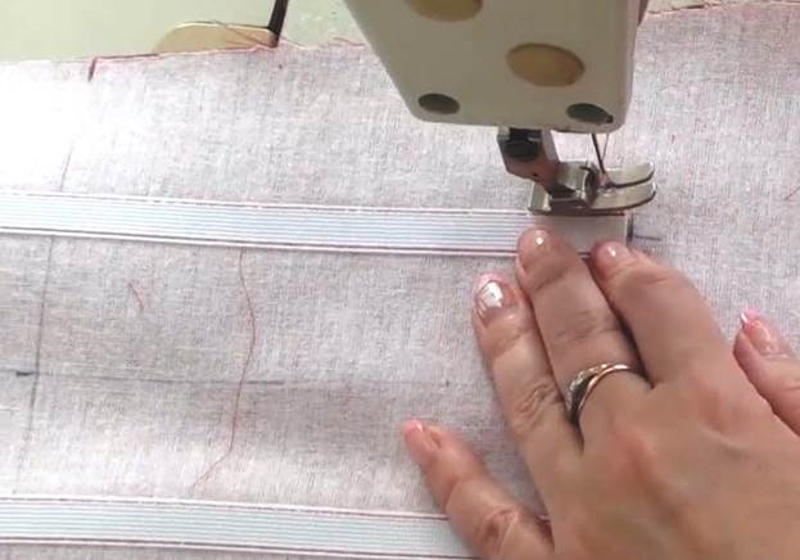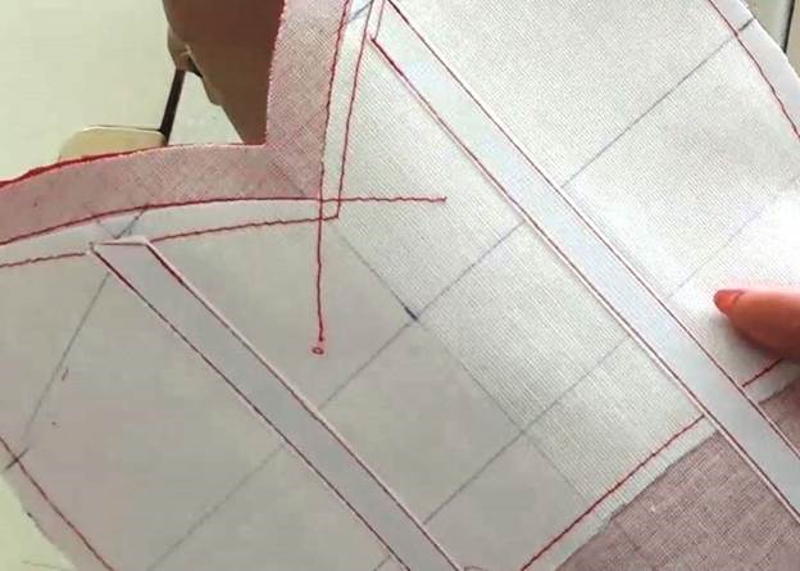 I overlay the vertical bones with straps of iron-on batiste below the cups. It's really easy because we haven't joined the pieces yet. I use straps of batiste left after the cutting process.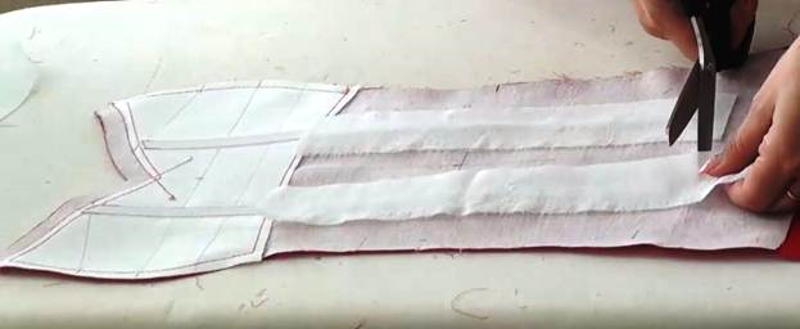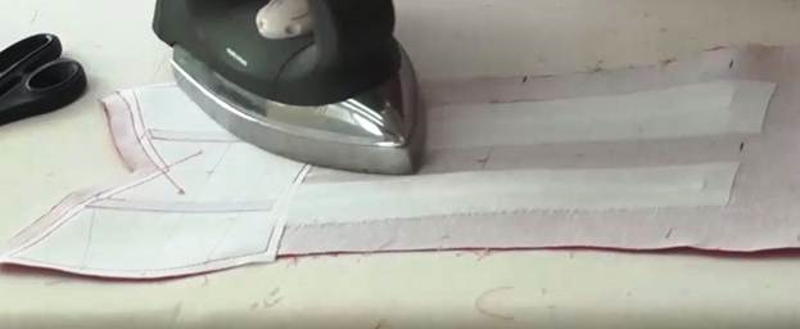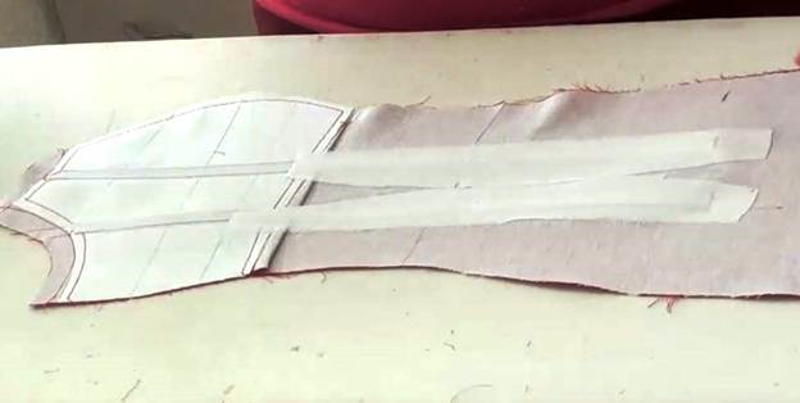 I pin the pieces together along the princess seams. It's best to do this by moving from down to up.
You can mark the bust middle points to align the princess seams more precisely. I find the bust line, step inwards by the width of a seam allowance and place a pin at that point.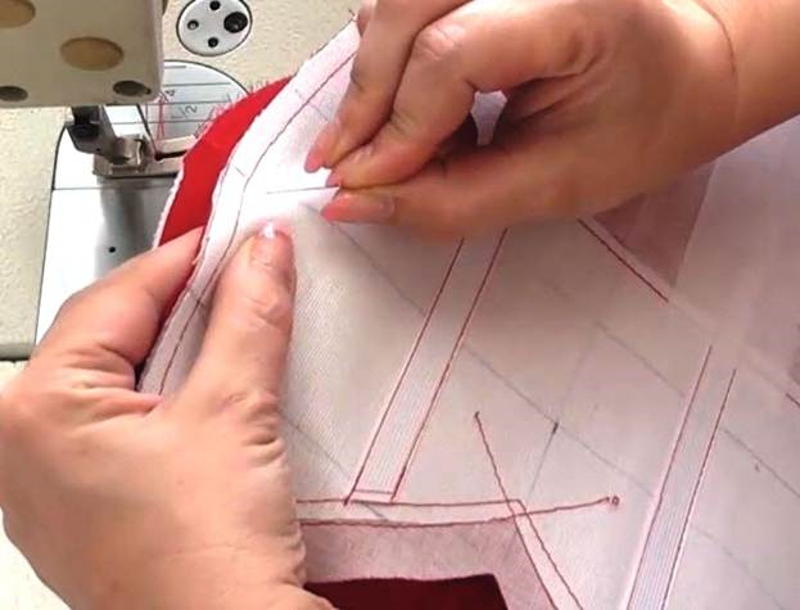 Then I find a corresponding point on the bust line of the side front piece (at the same distance from the princess seam) and join both points with a pin.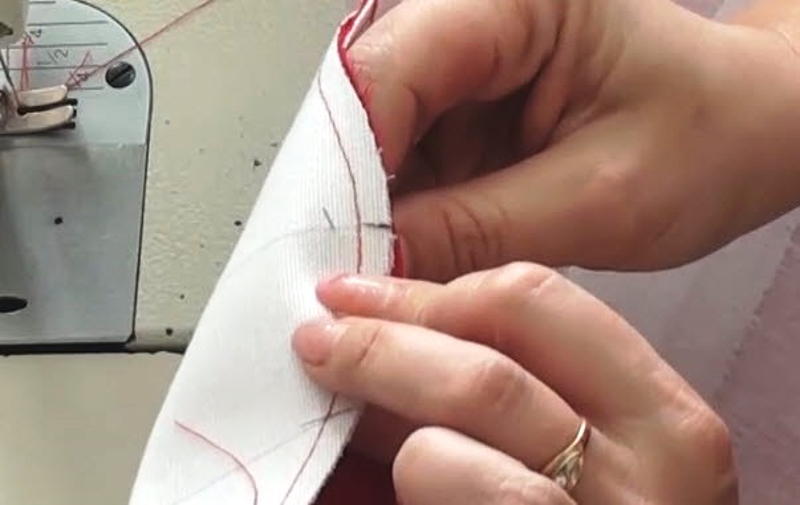 Next I align the raw edges of the princess seams by turning the pieces about the pin.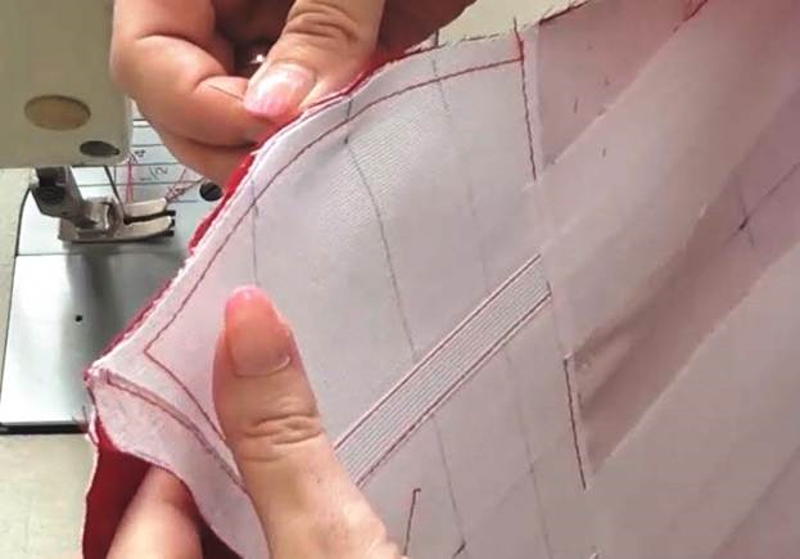 And I sew down the princess seam.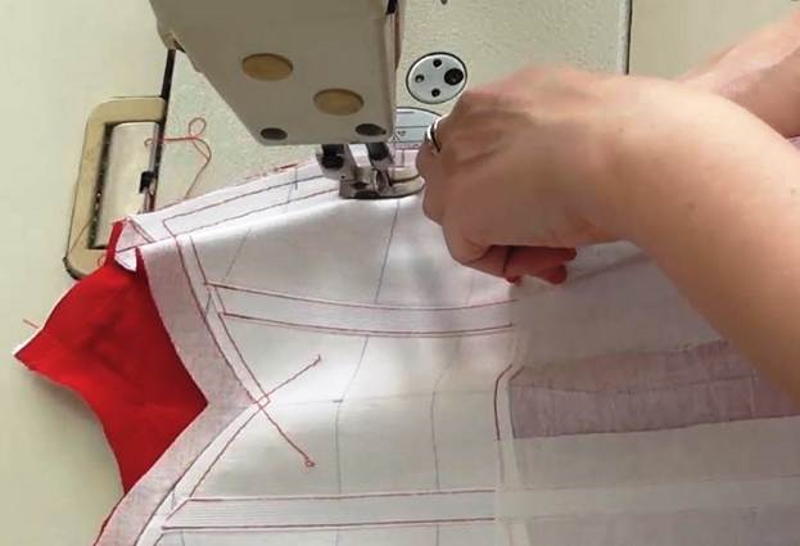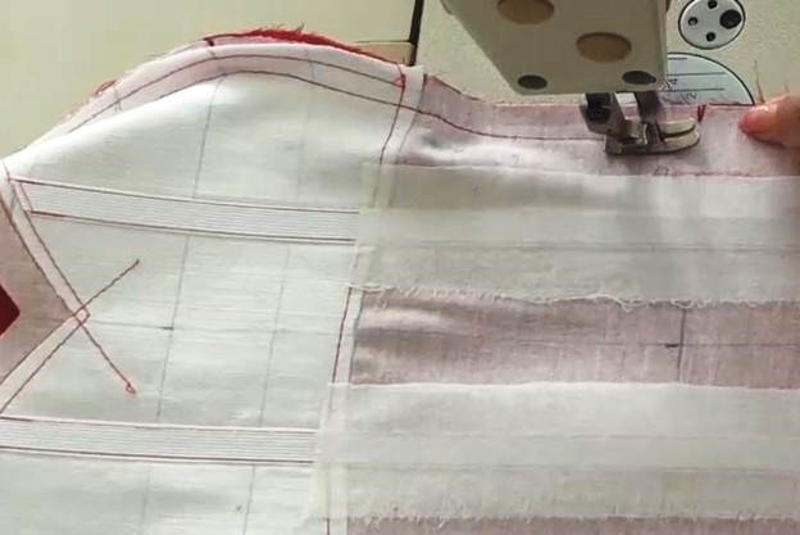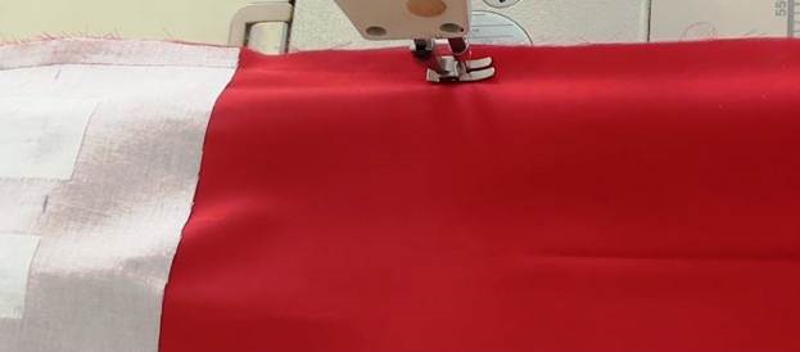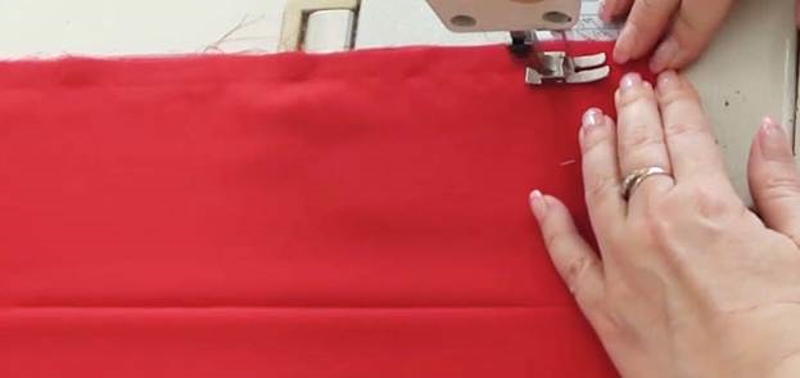 I trim the corner of the seam allowance at an angle.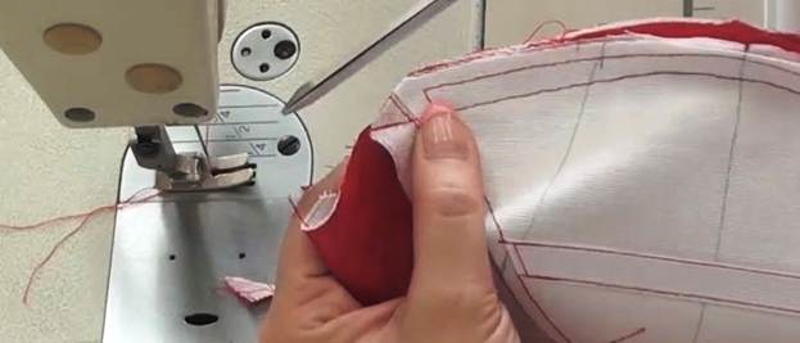 Then I spread the seam open with my fingers and topstitch it from both sides in the cup area.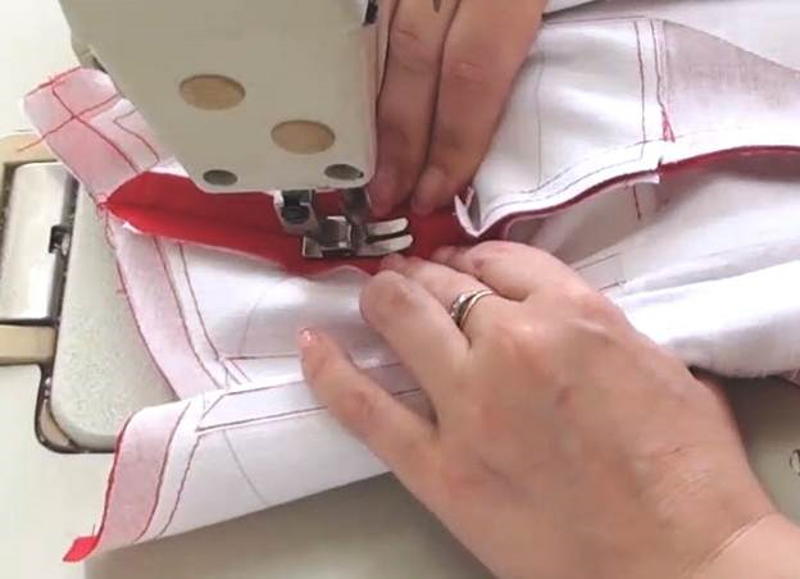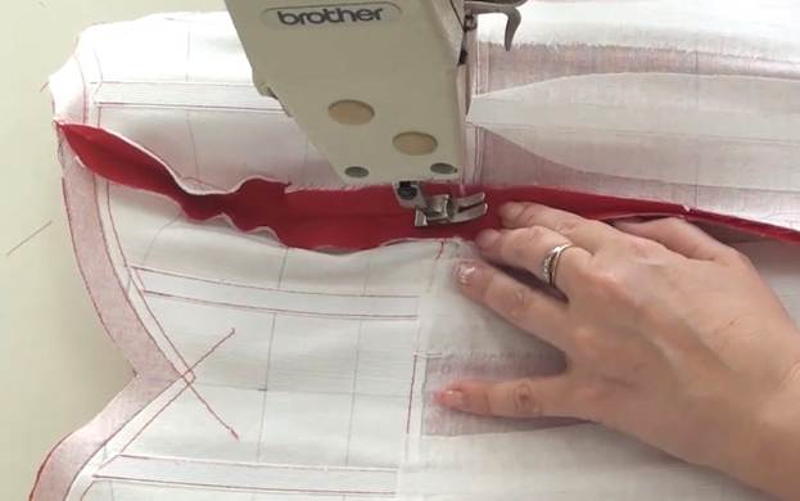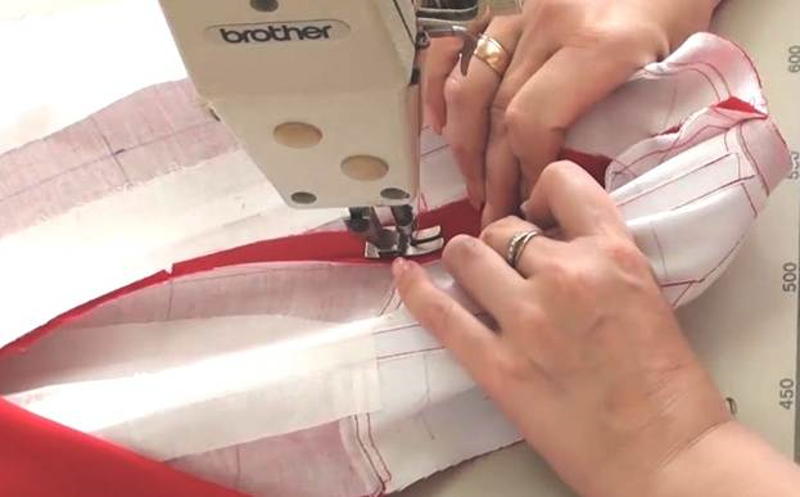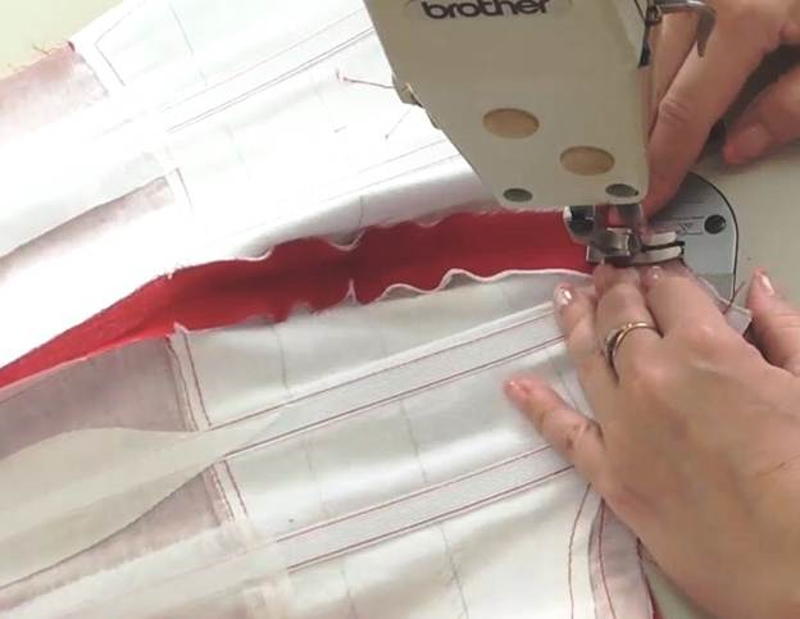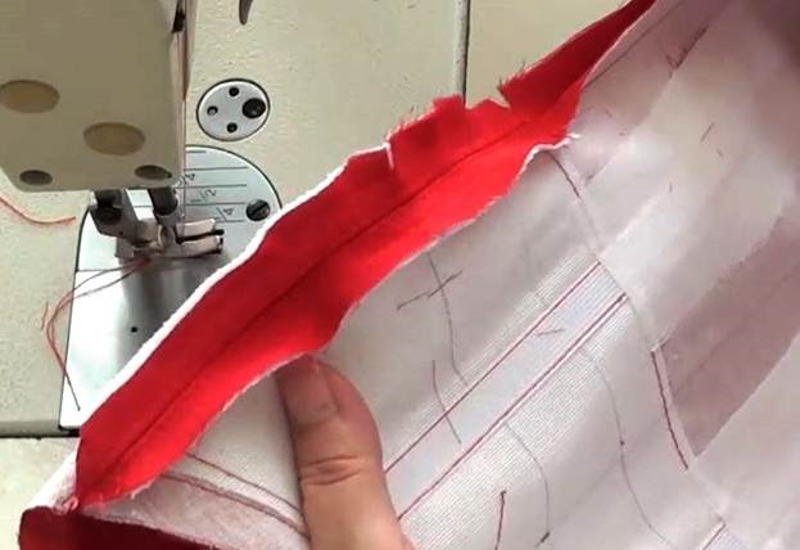 I trim the stiff seam allowance in the cup area.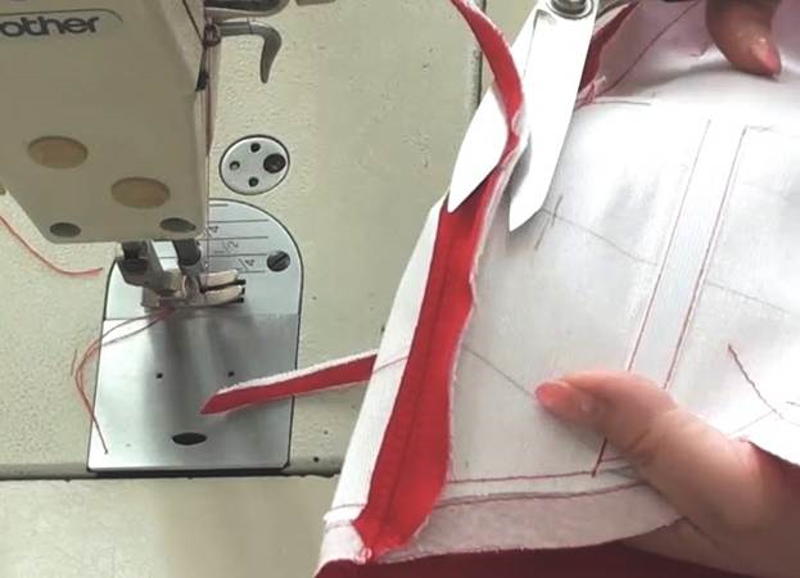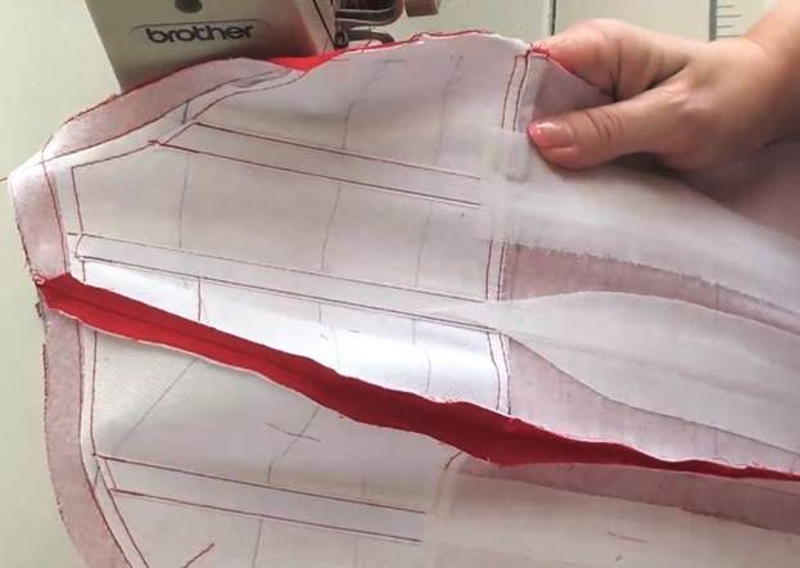 Next I sew down the other princess seam of the front...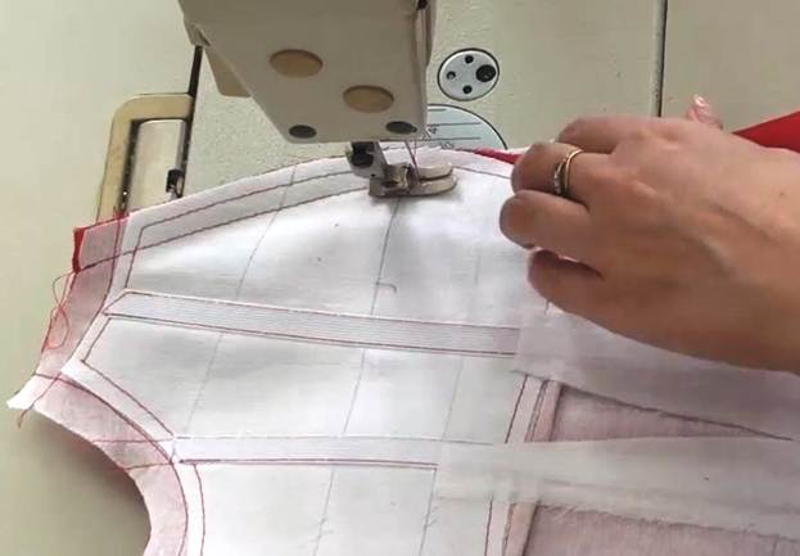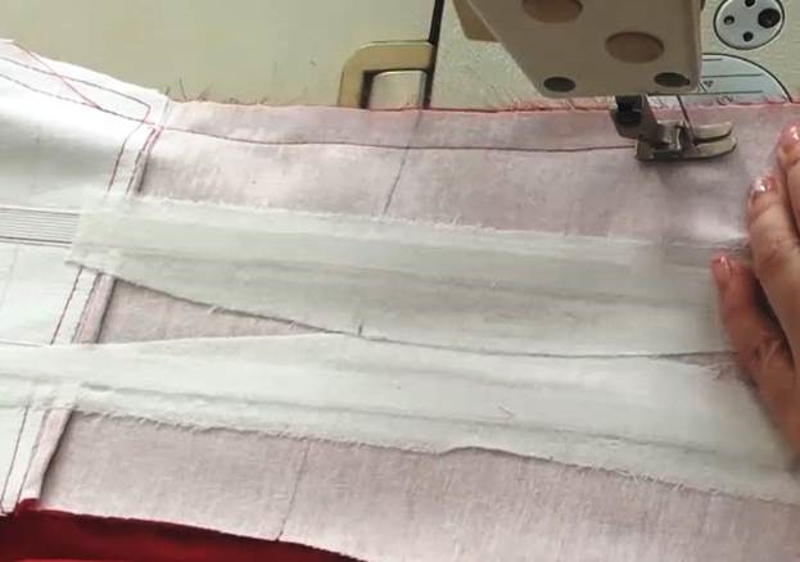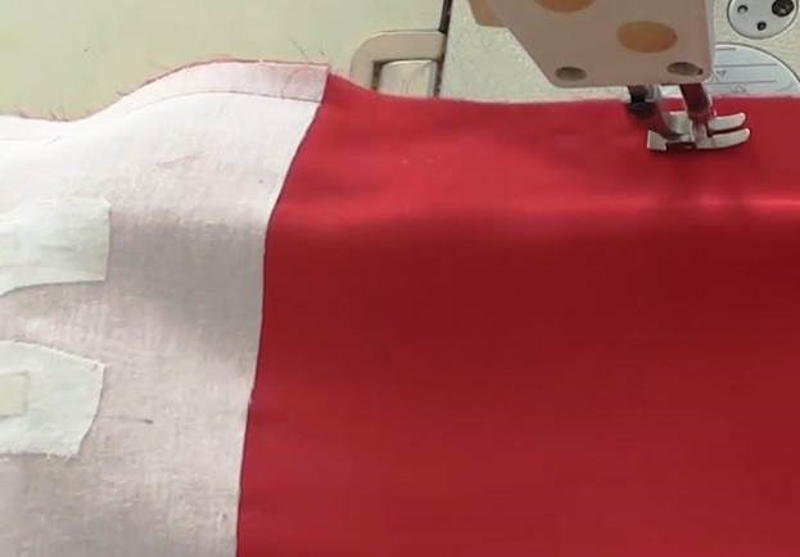 ...and I topstitch it from both sides in the cup area. Let me give you a piece of advice. If you don't feel confident enough about topstitching seam allowances on large-size stiff cups or if you had to apply some changes to the princess seams, then you must press your cups on a cup pressing mould to give them their round shape before topstitching.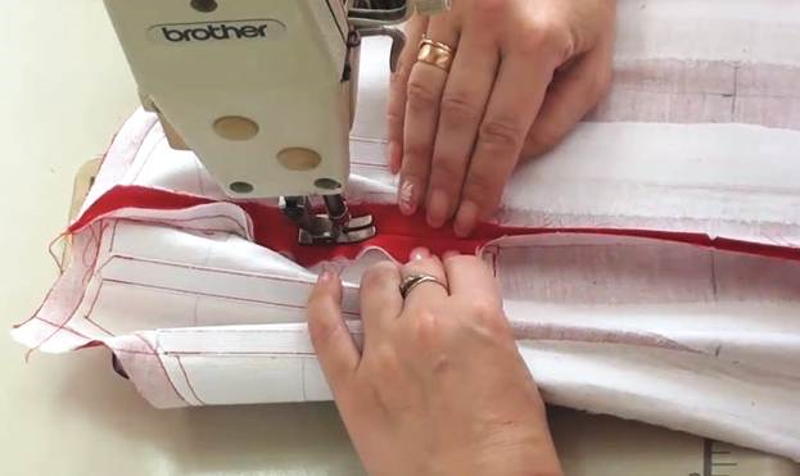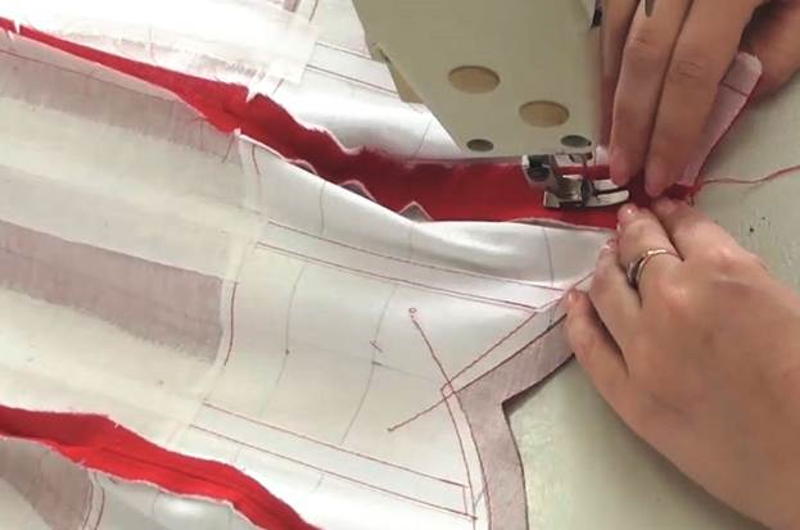 We have sewn down the front princess seams!