Tutorial 16. Setting Grommets into the Lacing Bars.
First of all let's press the lacing area to straighten the bones.  

Next I mark the location of grommets. I determine the location of the upper grommet with regard to the seam allowance for sewing in the collar and move down marking other grommets with 3.5cm intervals. The last two grommets will be hidden under the skirt and the distance between them will be 2.5cm.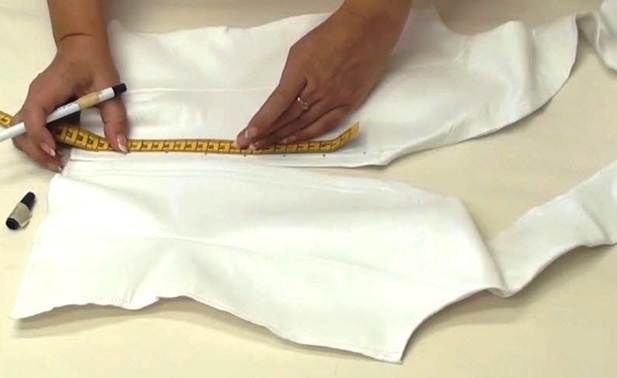 I set the hole-cutting die onto the hand press machine and punch holes in accordance with the marks.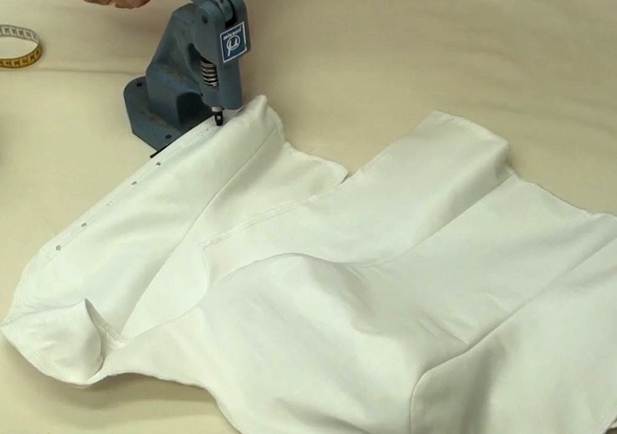 I mark the location of grommets on the opposite lacing bar through the holes punched on the first one so as to achieve perfect symmetry.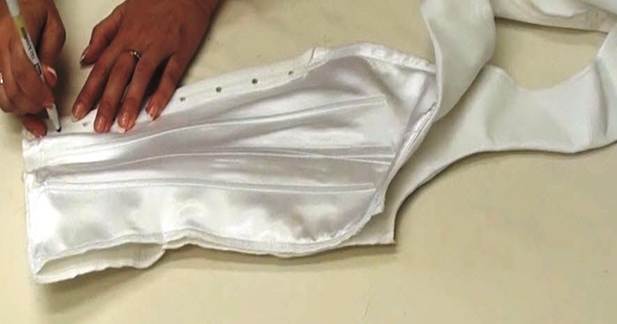 I change the die, insert grommets into the holes, put washers in place and set the grommets in.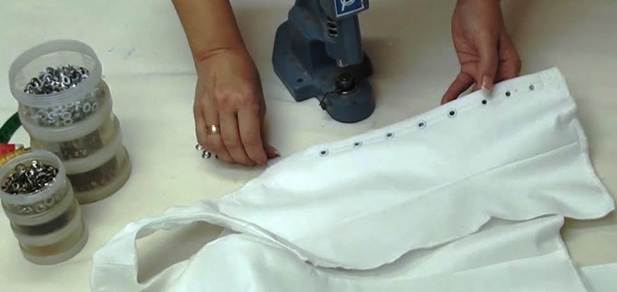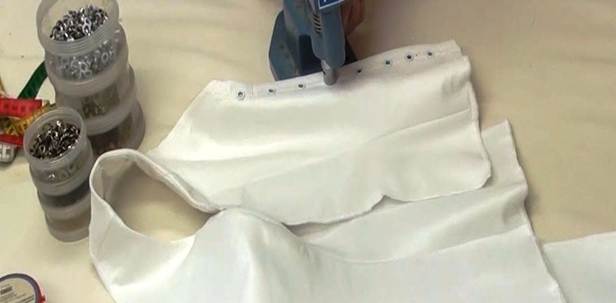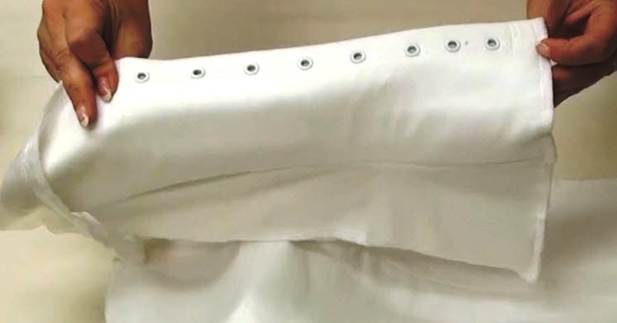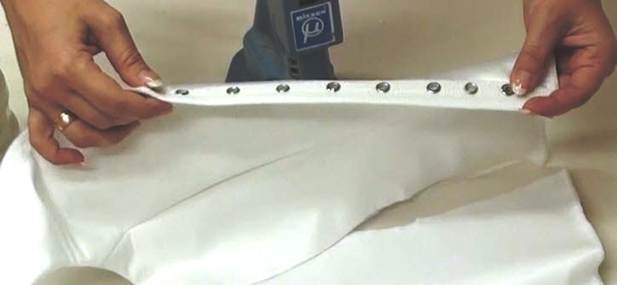 We also need to make a modesty flap for the lacing. The modesty flap is made of the main fabric (taffeta) and corresponds with the length of the lacing bars. 
I measure the length of my modesty flap.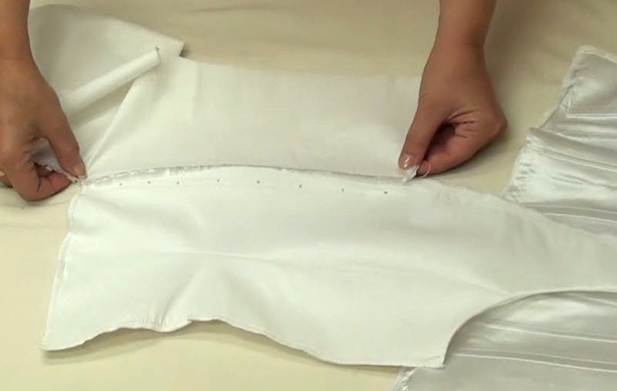 And I cut a rectangular piece of taffeta. Then I sew it up along three sides, turn it out, overlock the open edge and secure the modesty flap underneath the lacing area. The latter is usually done by hand. The modesty flap has no effect upon the degree of tightening. It's just a piece of fabric that covers up the skin that would otherwise show through the lacing area.