Tutorial 2. Overview of threads for tambour embroidery.
I know that many people question: Which thread can I use for embroidery? I will answer very briefly: the various threads will do, almost any.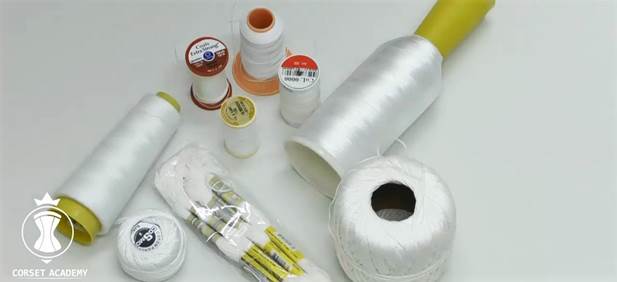 It depends on what embroidery you want to make or what you want to embroider. For example, you can embroider plain chains, decorative chains as lines of a pattern, which can be voluminous, flat, thin or hidden. Besides, you can make satin embroidery or sew various accessories from small seed beads #15 to large beads with tambour stitching.
As I already mentioned, the hook defines the thickness of the thread and vice versa the thickness of the thread defines the thickness and number of the hook. Besides, density and thickness of the fabric for embroidery is important.
I recommend such cotton threads for smaller accessories or for embroidery with the thin Luneville hook.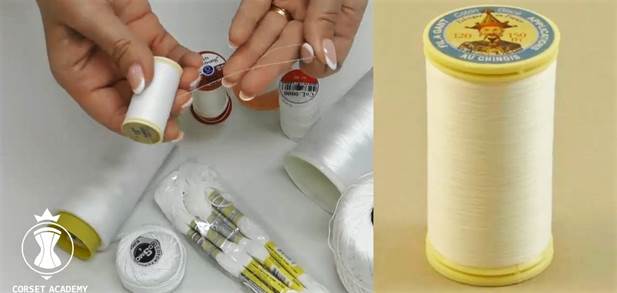 I love these threads not only because they are fine and solid, but they are well-twisted, slippery and they don't gather into flocks.
There is no any limitation in threads to embroider with the American hook and the Clover hook. You can even buy mixed threads like polyester, wool and silk, divide them into several threads and embroider.
You can use, for instance, the Iris threads or the twisted threads for crochet knitting to make voluminous embroidery, or even any regular sewing threads will suit.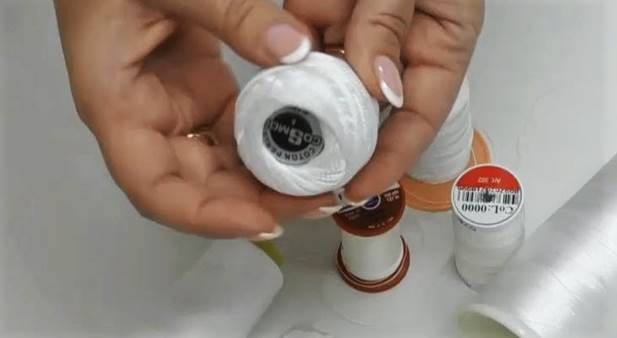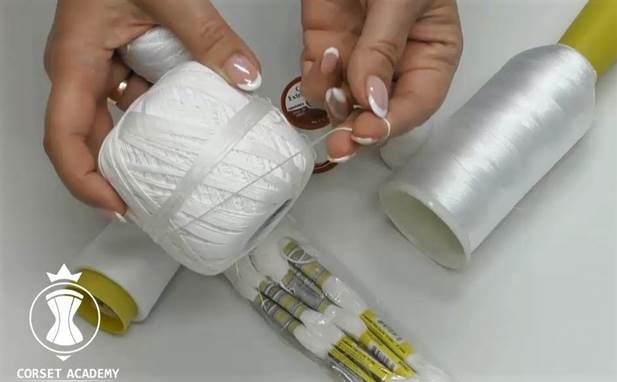 If you work with seed beads or accessories with sharp edges, it is desirable to make sure that the thread is not frayed. You need to use polyester threads of various durability for such cases.    
Besides seed bead embroidery, I use such durable polyester threads for embroidery on stretchable mesh, which can stretch when a person puts a garment on. It is such a disappointment if the thread is torn!
For example, I often use the French polyester threads by Madame Tricote Paris or even more durable polyester threads by Coats Extra Strong.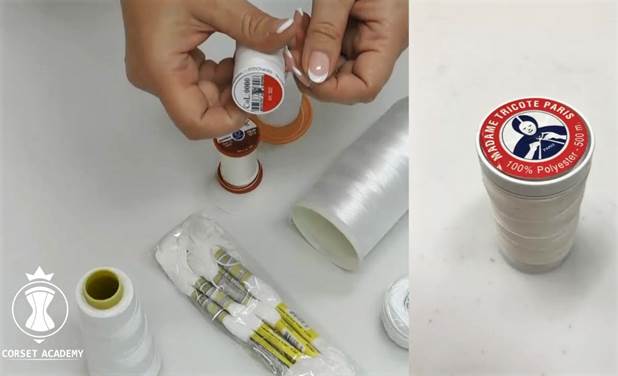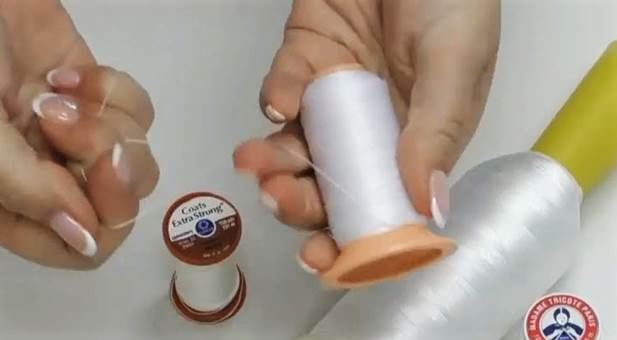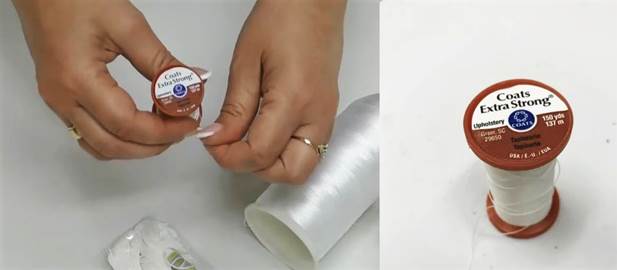 The special synthetic threads with silky glitter as well as regular mouline threads can be used for artistic embroidery as satin stitch embroidery. Moreover, the mouline threads can be used for embroidery when folded two to six times.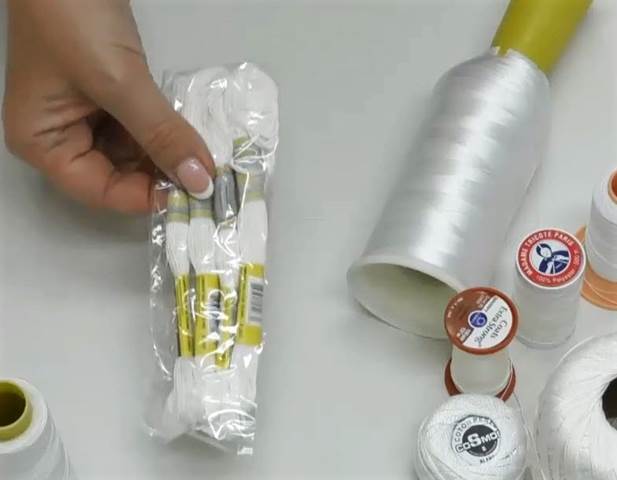 Thus, as a conclusion let me say: choose the threads which are suitable for you! Although your preferred threads need to be tested i.e. by making trial embroidery. If you like your test embroidery, feel free to use the thread!