Tutorial 20. Sewing Decorative Stripes onto the Back.
I secure the stripes on the dress by sewing them on. I have undone the zipper to make it easier. You should fold the corner of the seam allowance near the zipper so it doesn't show on the face of the dress.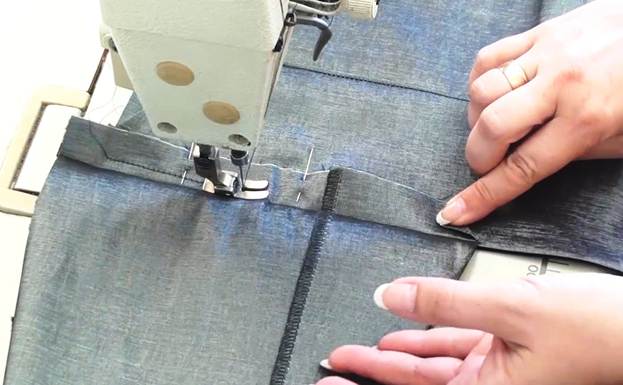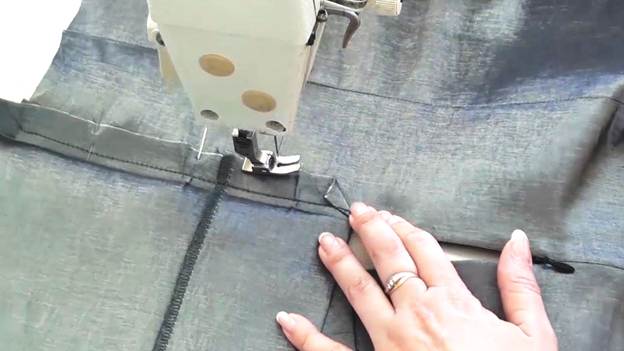 This is what it looks like from the face:
I secure the stripes on the other half of the back the same way.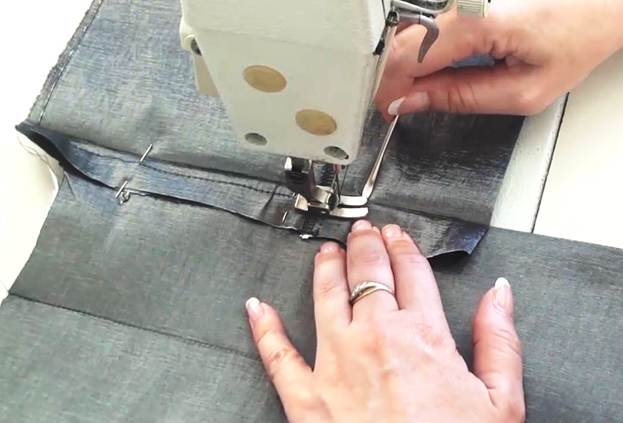 I fold the corner and make a bar tack.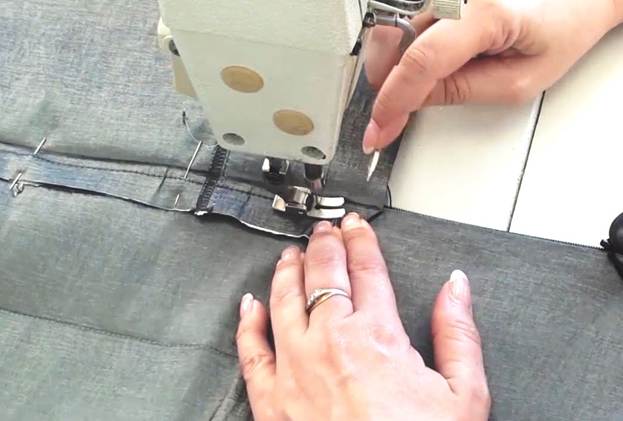 And I zip it up. It looks great!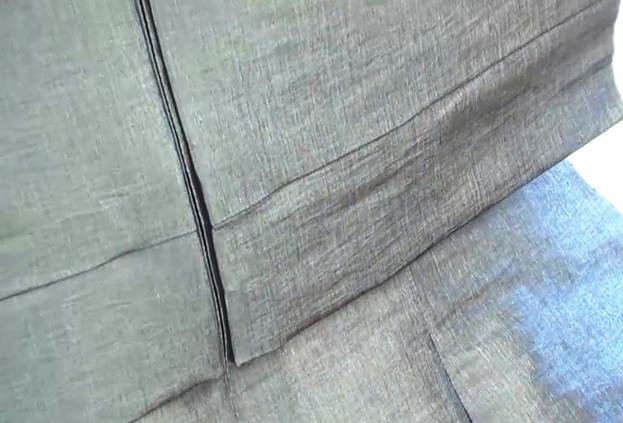 I turn the back wrong side up and trim the messy edges. I secure the stripes with pins.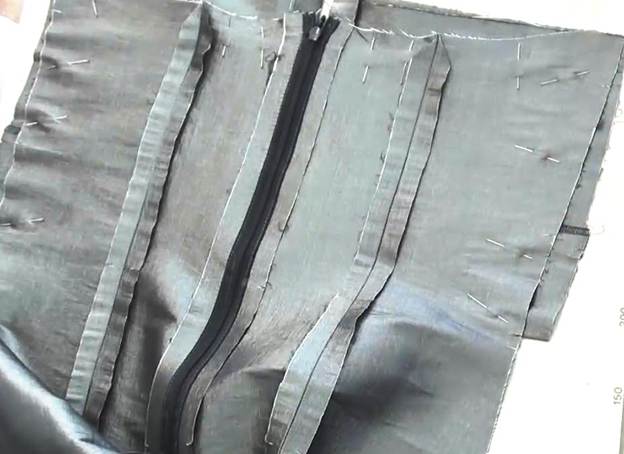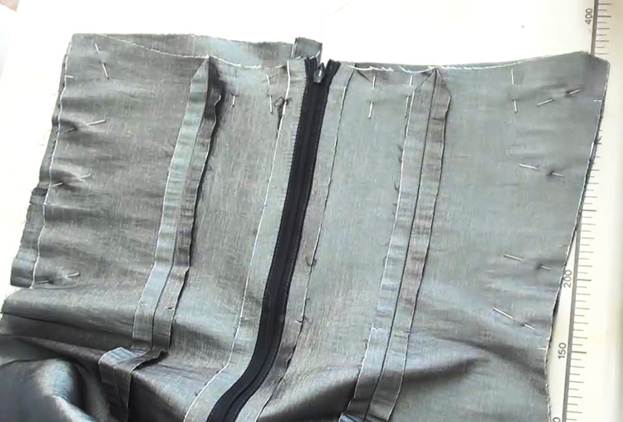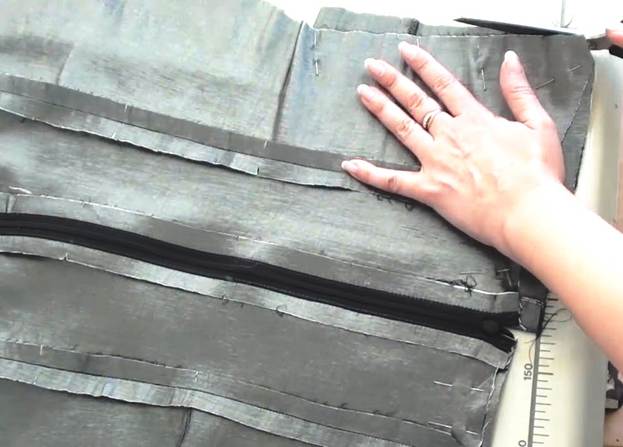 Compare the two halves of the back and make sure they are symmetric at the top.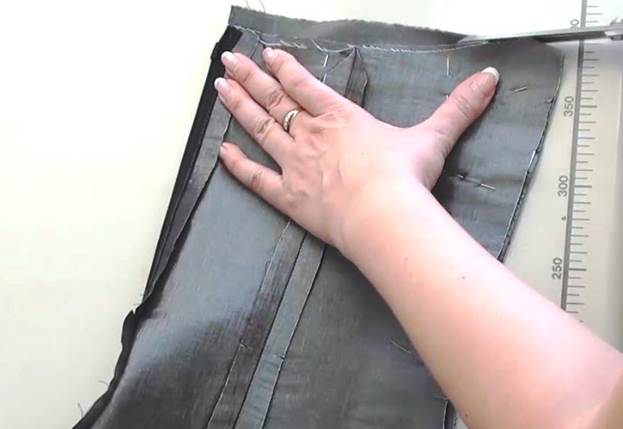 The back of the dress looks very even and pretty.