Tutorial 28. Pressing the Neckline of the Dress.
Before pressing the bodice, I fold in the neckline edge and secure it with pins. It will be easier to press it this way.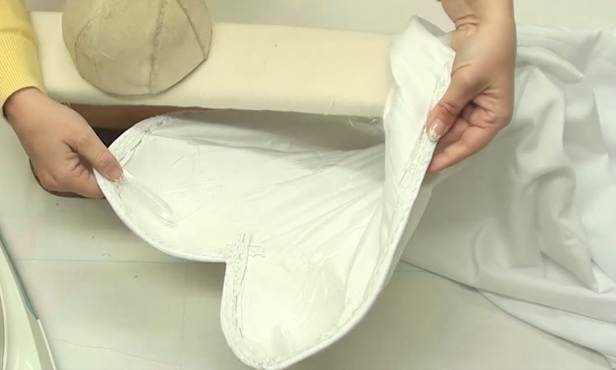 I carefully press the neckline on a cup pressing mould to secure the folded edge. I press it first with and then without steam. The V-part requires particular attention. And I recommend you press the back neckline and the armscyes on a sleeve ironing board.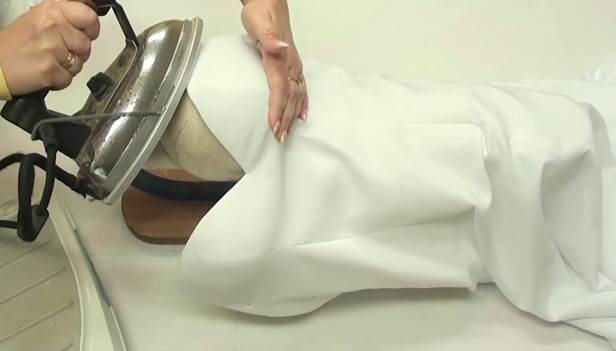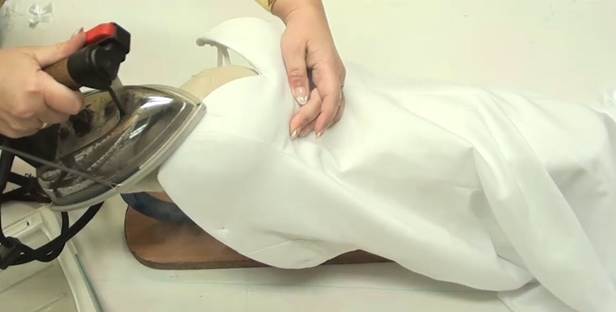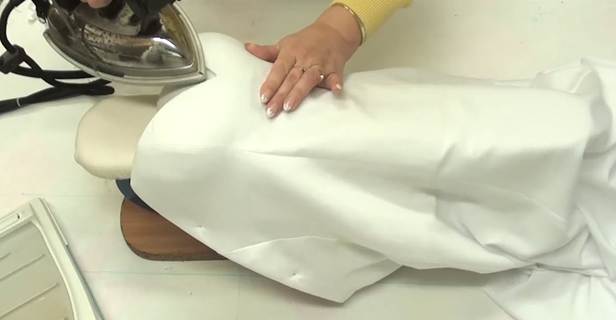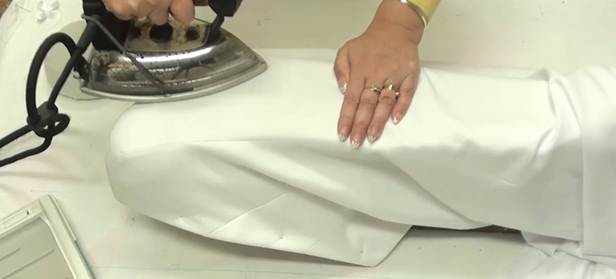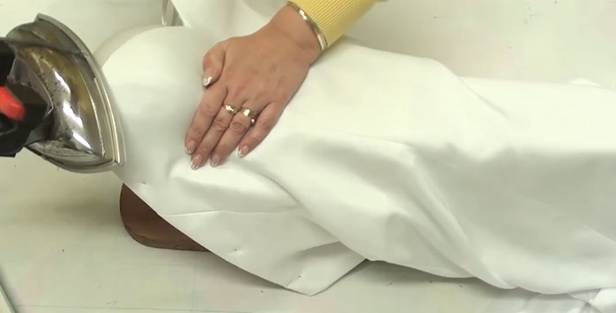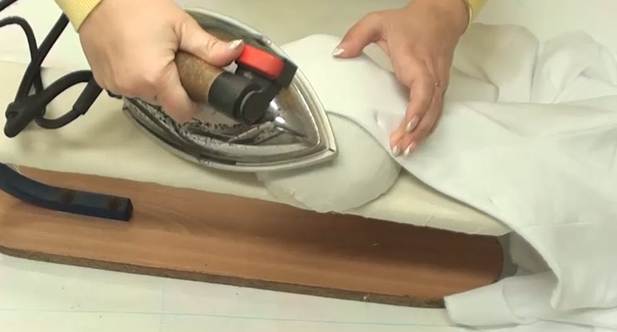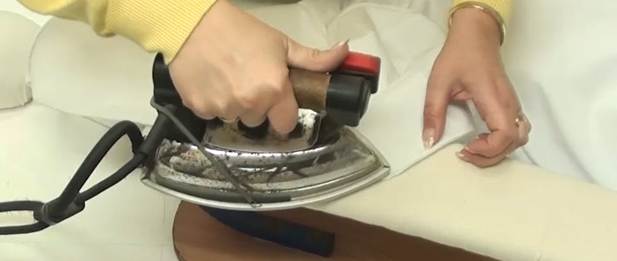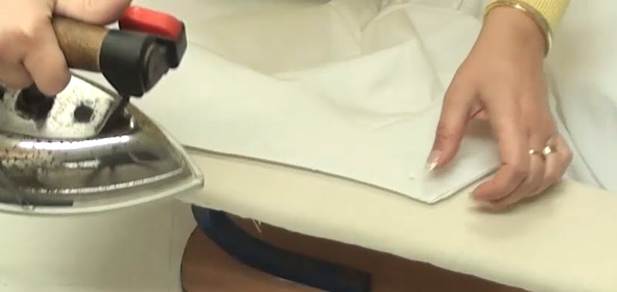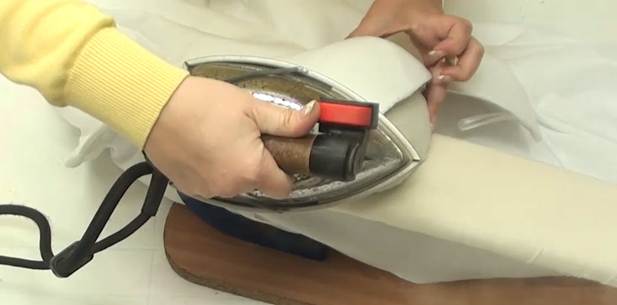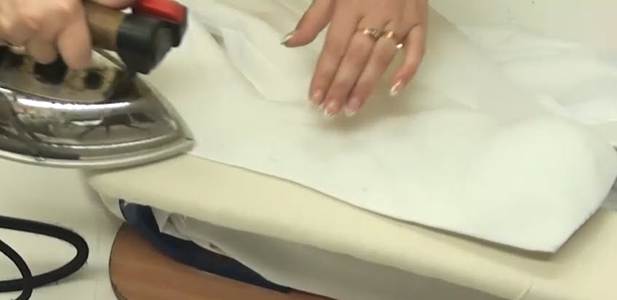 Now I need to sew the lace trimming to the lining by hand. After doing so, I will remove the pins and iron away the holes pierced in the face fabric.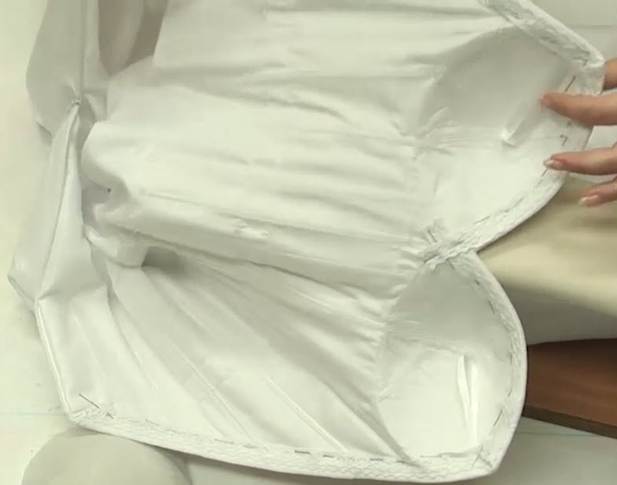 The intersection of the trimmings will be decorated with a bow.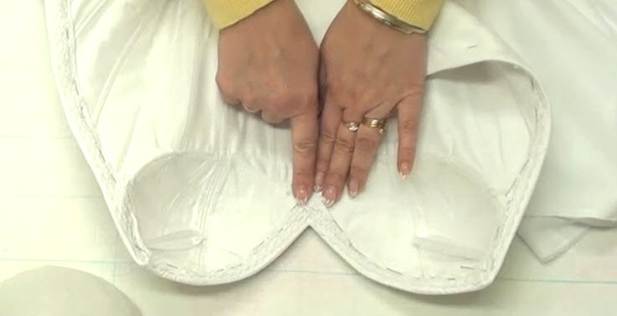 Do you know how to make a pretty bow for decorating the lining?
I take a satin ribbon with a width of about 1cm, cut a length of 15cm, and heat-seal the ends with a lighter. Then I fold the ribbon in half, and one more time in half, and press it to secure the fold lines.


I fold the ribbon as shown in the picture below. Make sure to keep the pressed fold lines symmetric and parallel to the ends of the ribbon.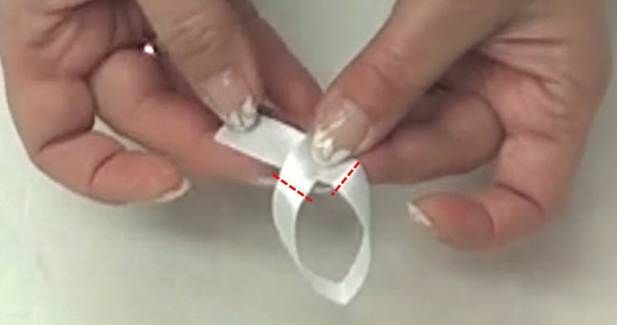 Next, I thread a sewing needle and tie a very neat knot at the end of the thread. I secure the overlapped ends of the ribbon with a loop stitch.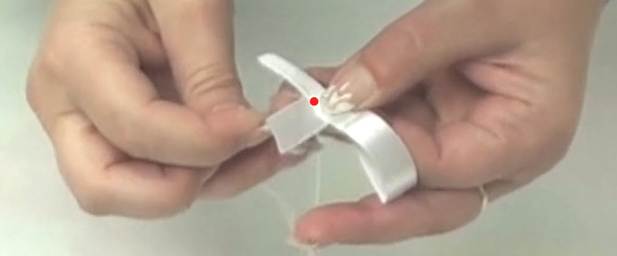 I make a row of small running stitches along the diagonal of the square without taking the ribbon off the needle.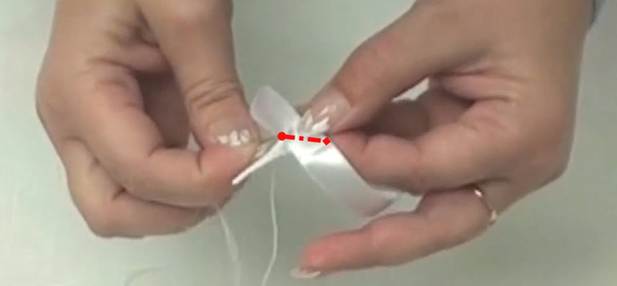 I put the central fold line of the ribbon to the needle and continue picking the fabric with running stitches right along the fold line. The whole ribbon is gathered on the needle along the fold line.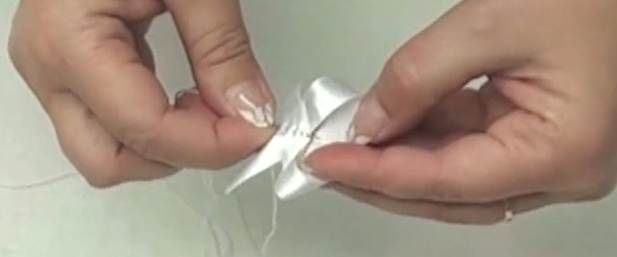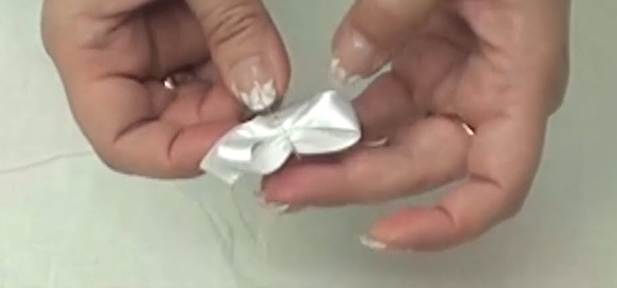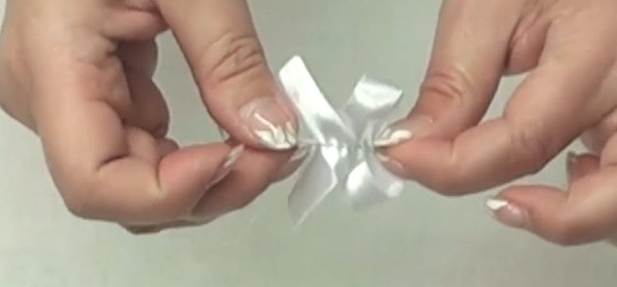 I bring the needle out from the opposite end, gather the bow properly on the thread, wrap the thread around it several times, and secure it at the back.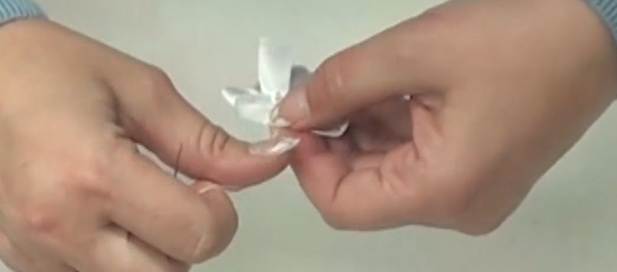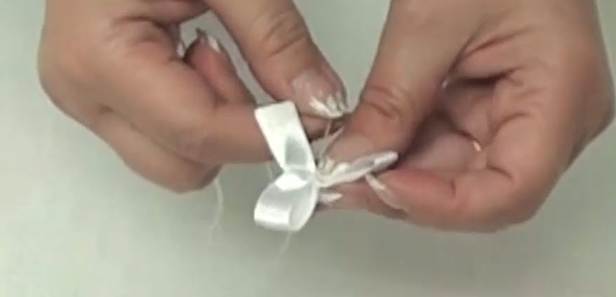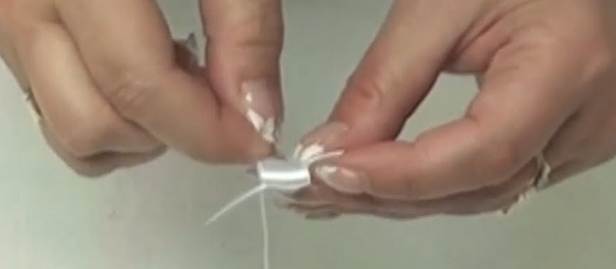 Here is the bow. You can sew it in place with the same threaded needle.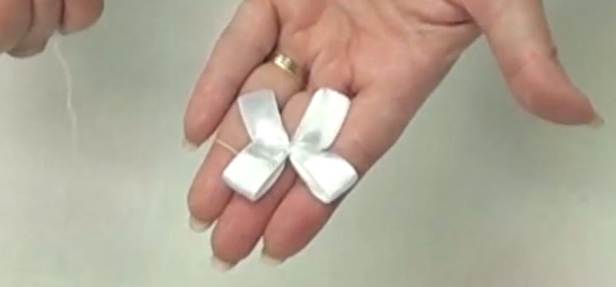 I have secured the neckline with blind stitches and added a pretty bow in the middle. The inside has a neat clean finish and the bow makes it even prettier.