Tutorial 3. Cutting the Bodice.
I draw all parts of the bodice on paper and cut them out. Then I arrange them on the ironing board and measure their total width and length.

After doing so, I tear off a corresponding piece of iron-on batiste to duplicate the main fabric. I will duplicate the face and the lining simultaneously.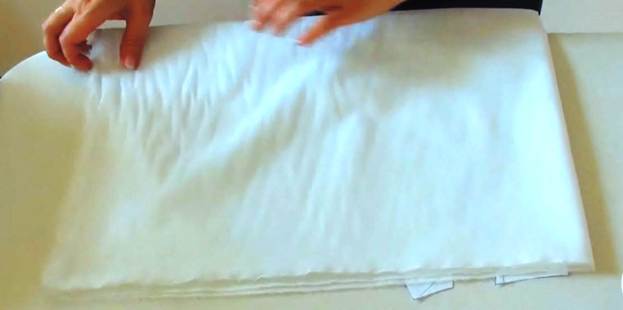 The bodice will be made of genuine linen and the skirt – of cotton fabric with a little lycra in it.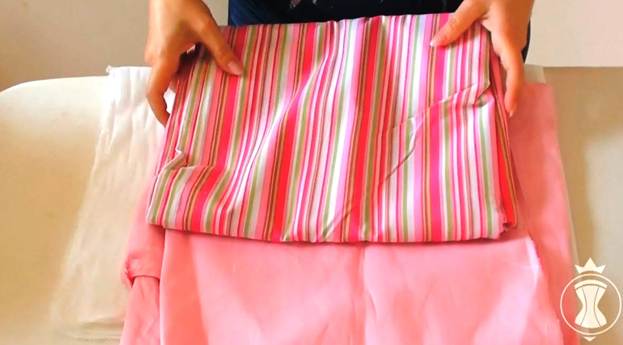 I prepare the fabric by pressing it lightly.
Then, I overlay it with the iron-on batiste and start fusing it on. Make sure no threads get under the iron-on batiste. If they do, it will show through on the face of the dress.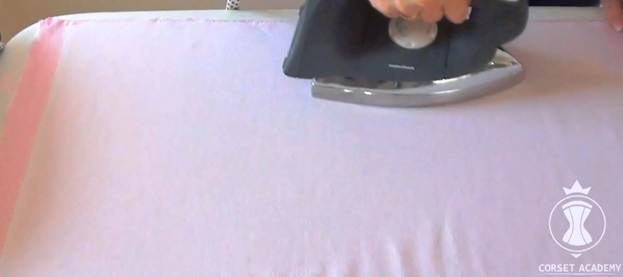 Area by area, I duplicate the entire piece which will serve both as the face and the lining of the bodice. Duplicating cotton fabric is a real pleasure.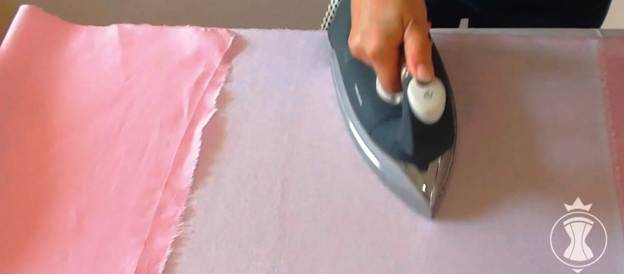 I cut the required amount of fabric to make things easier: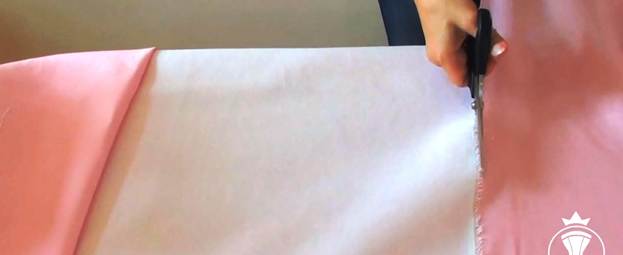 I fold the duplicated fabric two times: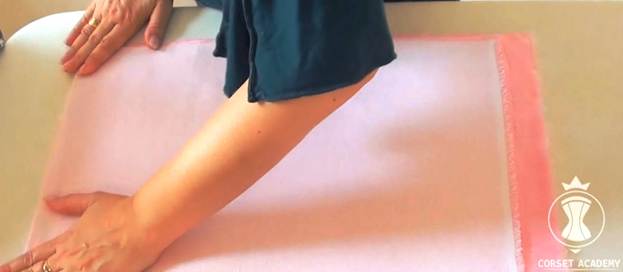 And I start laying down the paper patterns.
I draw the waistline perpendicular to the fold line. It will help me position all pieces correctly.
None of the pieces are cut with a fold line because the dress will be laced at the front and at the back.
I secure the first paper piece on the fabric with just two pins and mark 1.2cm seam allowances along the perimeter.
I outline the piece together with the seam allowances and mark notches.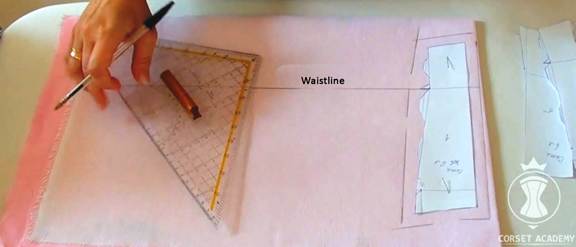 Then I remove the paper piece.
The same thing needs to be done with all remaining paper pieces: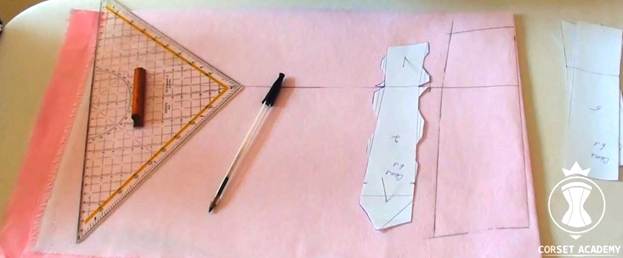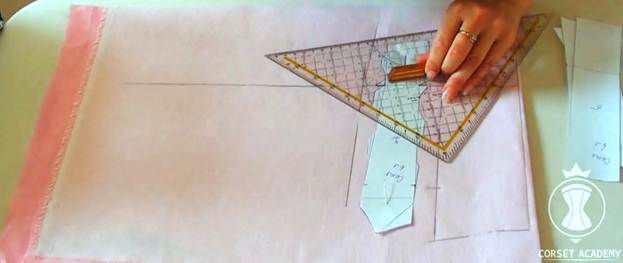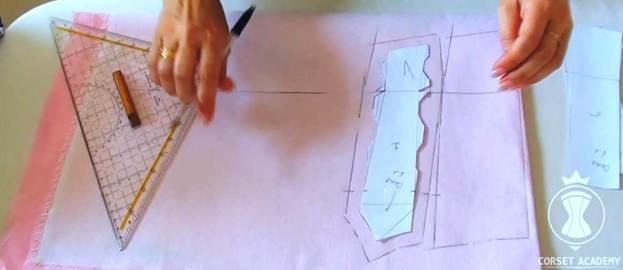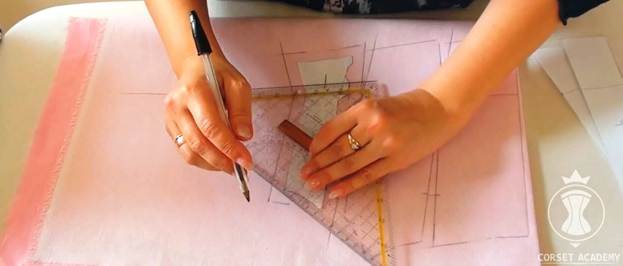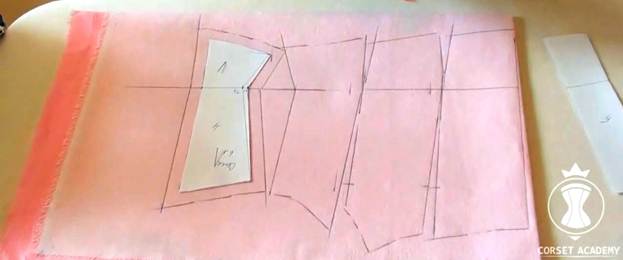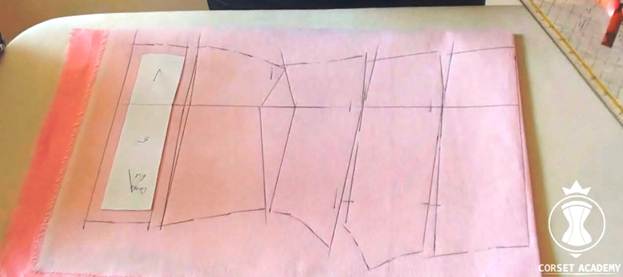 Remember to add 1.2cm seam allowances along the full perimeter of each piece.
I secure the fabric layers with pins for the sake of convenience: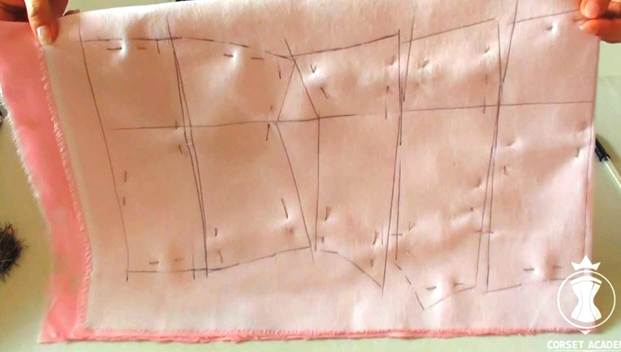 And I cut the pieces out and notch them as marked.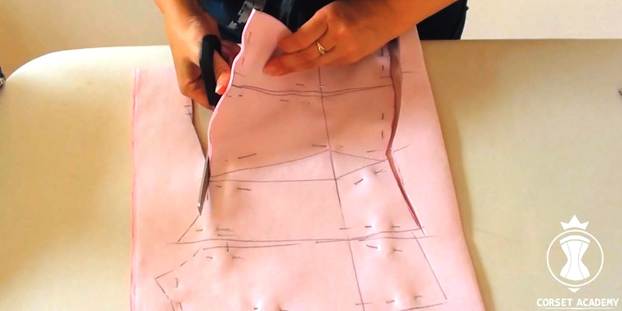 Always remember to check if you can align the pieces properly.

I trim all corners that might stand in the way when I am joining the pieces.

I remove the pins and group the pieces into the face and the lining.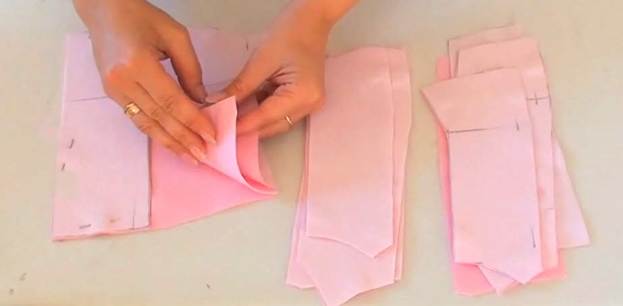 I have finished cutting the bodice and prepared the pieces for joining.