Tutorial 3. Materials Required for Making a Petticoat.
Let us look at the fabrics I will sew with.
The main petticoat will be made of hard mesh fabric and I will sew tunnels for steel hoops and ruffles on it.

The ruffles will be made of plain tulle.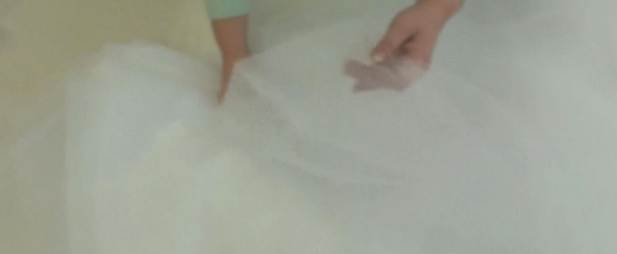 And the hem of the petticoat will be finished with soft Rigilene boning.

The bottom hoop has a circumference of 300cm. I will use 250cm in the calculations but the actual circumference has to be bigger because the hoop will be positioned at an angle. The overlapped ends will eliminate the excess.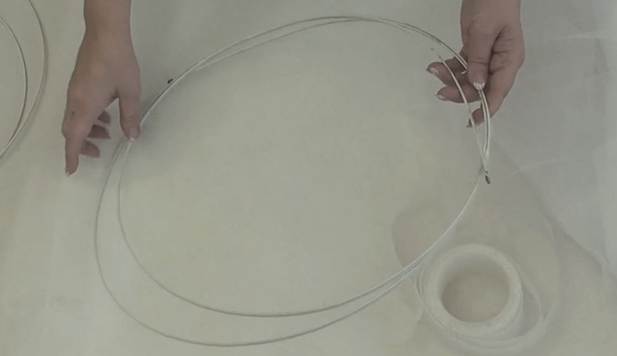 Good quality hoops are coated with white enamel or rubber and their ends can be locked together with special tips. Don't worry if your hoops don't have those special tips. You can always seal the ends with sticky tape or masking tape and use a plastic tube as a lock mechanism.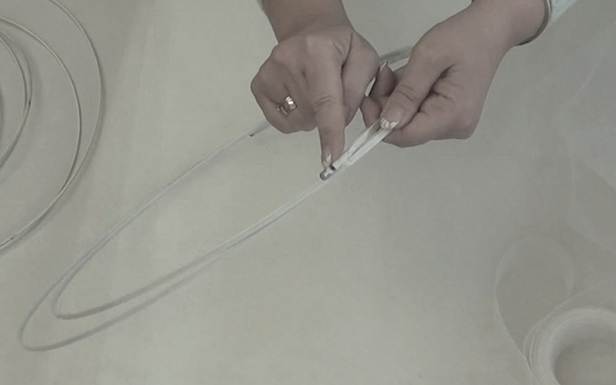 I will choose the most suitable hoops from the wide range I have in stock (and so should you).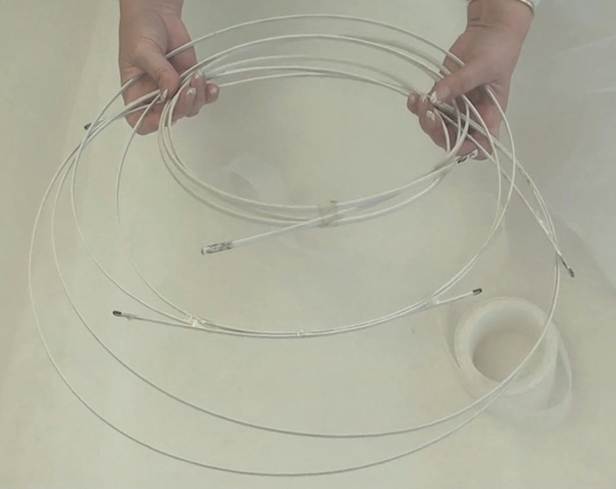 The yoke will be made of either knit fabric or stretch satin or a wide elastic band. 
And now let us calculate the pattern of our to-be petticoat.