Tutorial 32. Decorating the Garment. Part 2.
I have finished decorating the front half of the dress with symmetrically arranged lace motifs.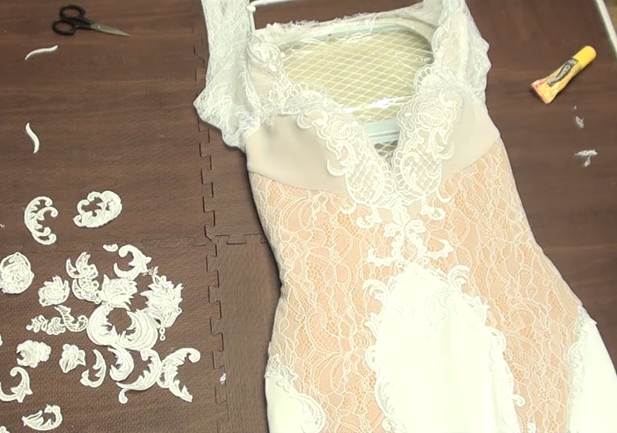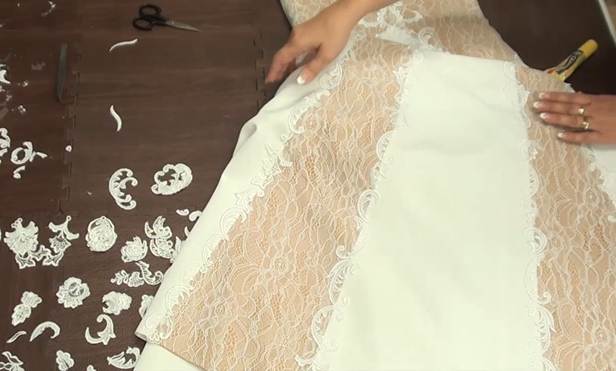 Now I turn the dress around to decorate the back, arrange lace motifs, and glue them on in symmetric pairs, left and right, moving from up to down. I also decorate the shoulders.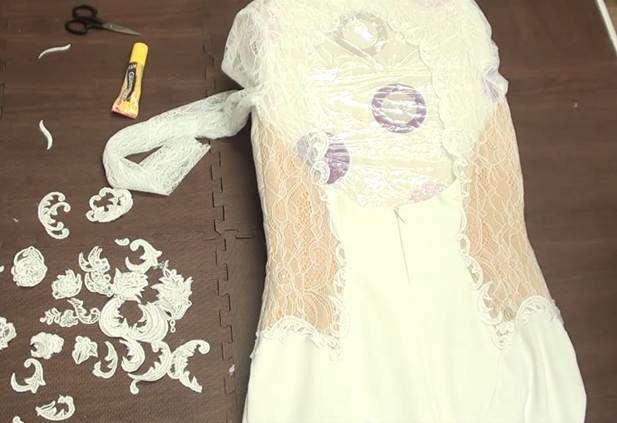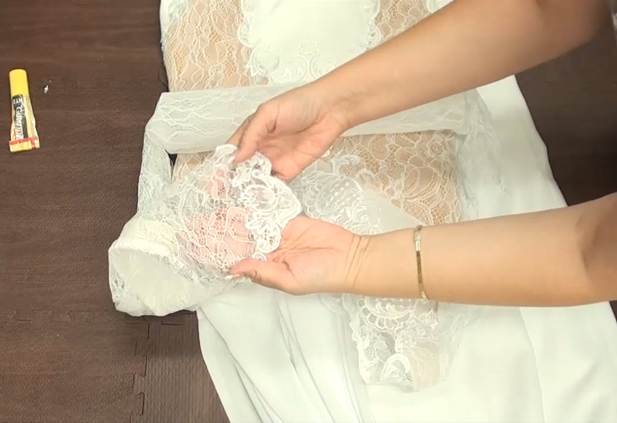 Then I put the sleeves on the prepared plastic tube and align their seams.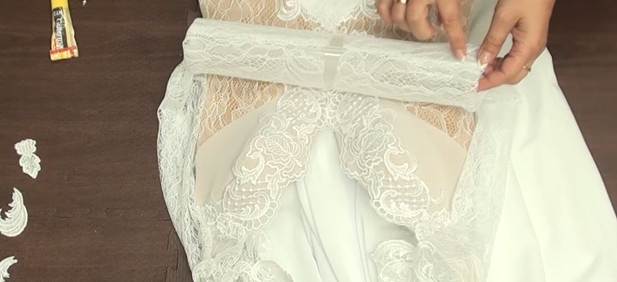 I wrap the lace cuffs around the sleeves and glue them in place.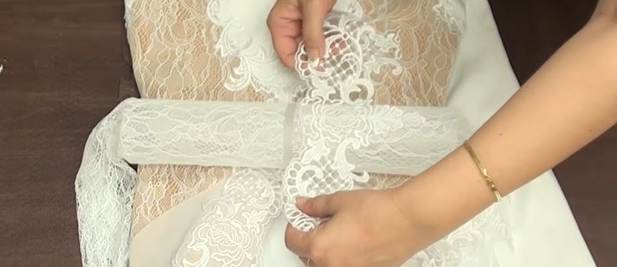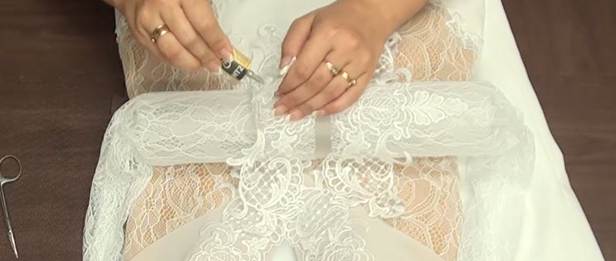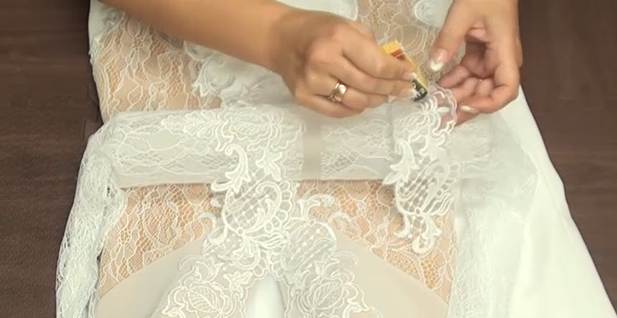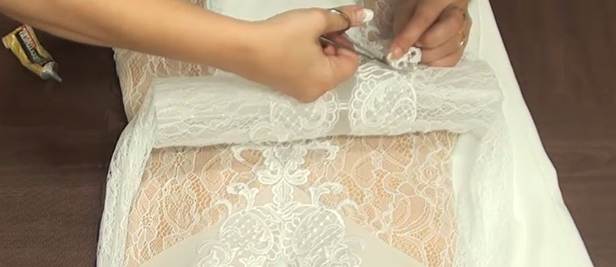 This is all about decorating the dress! I have applied all final touches and sewn hooks and eyes at the top of the back. Please remember that it is best to alternate hooks and eyes (arrange them in a chessboard fashion) if you want to make two or more rows of them. Sew a hook on the right and an eye on the left in the first row and then, vice versa, an eye on the right and a hook on the left in the second row. It is an even more reliable way to fasten the dress.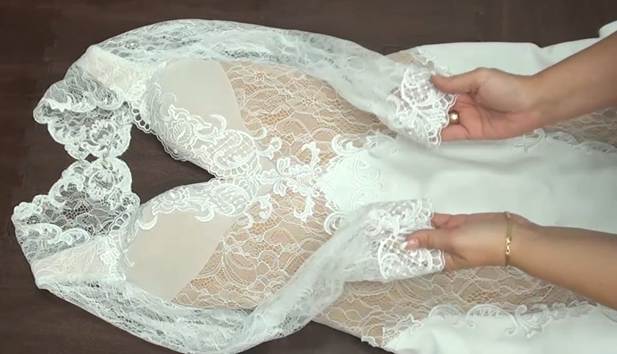 I have also glued additional lace motifs near the closure to make it more beautiful.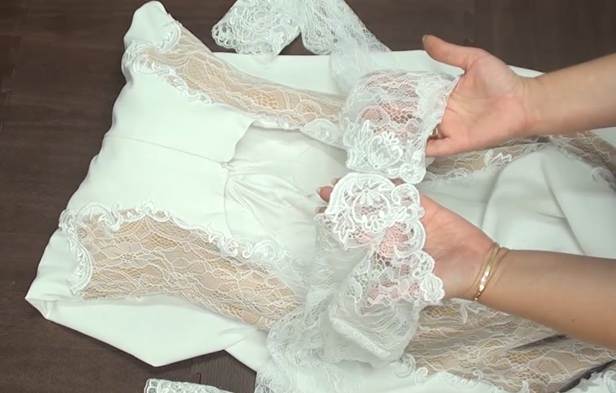 The dress fit the client like a glove before I decorated it! But during the final fitting, I noticed that the glued-on motifs have stretched out the lace at the back of the dress and now it is a little too loose.
I form darts at the back of the dress by pinning out excess fabric in the loose areas.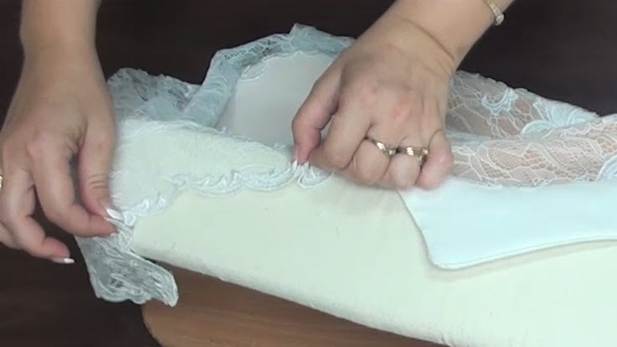 I will show you how to remove this defect instead of leaving it "behind the scenes" so you can see how easy it is despite the glued-on lace motifs.
I put a hot iron over the area that needs to be fixed. The glue melts under the heat and the lace motifs come off without effort.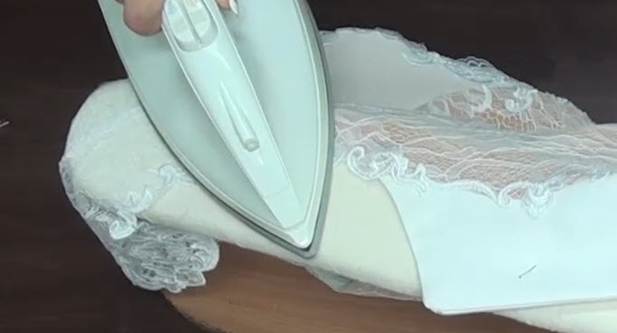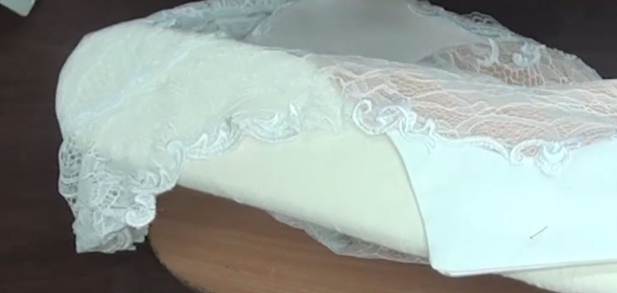 I form a small dart in the marked place on the lace, secure it with a pin, and cover it up by the same lace motif I have just lifted up. No one will ever notice it!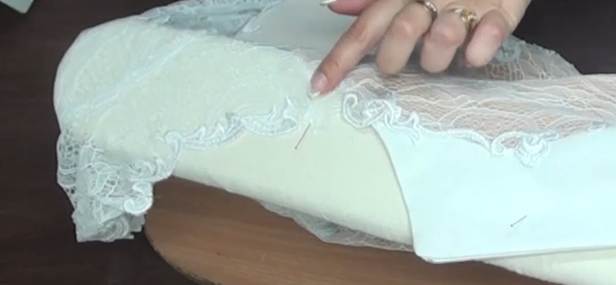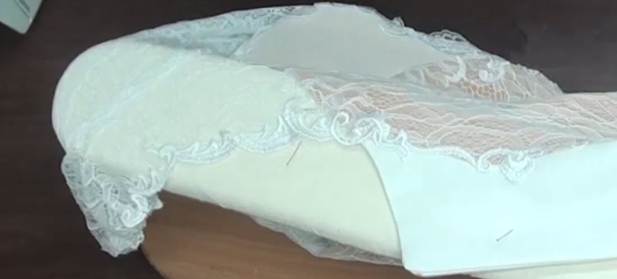 I form another dart just the same way.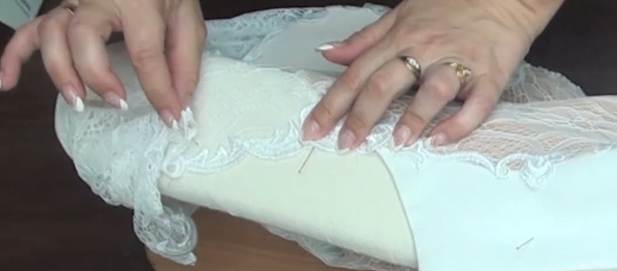 Before we are done, let us see how much fabric I have used on this dress: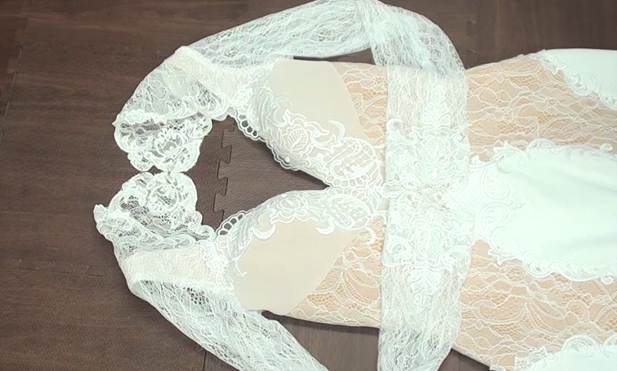 - Beige Armani fabric - 0.7m,
- White Armani fabric - 1.3m,
- Stretch satin for the lining - 2m,
- Lightweight lace - 3m,
- Lace for decoration purposes - 0.7m.
Here it is. Now I can safely say: until the next time! Enjoy the photo shoot below!
Finished Garment.