Now I want to make a row of 3mm pearl beads from either side of the finished fragment. These are the same pearls I used for the outline.
The algorithm stays the same: knot - plain stitch - stitches with beads - plain stitch - knot.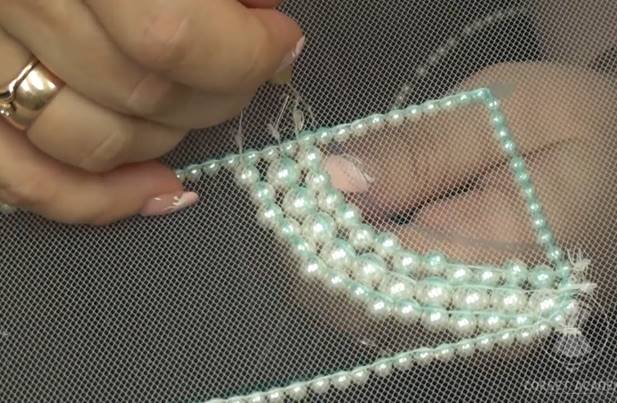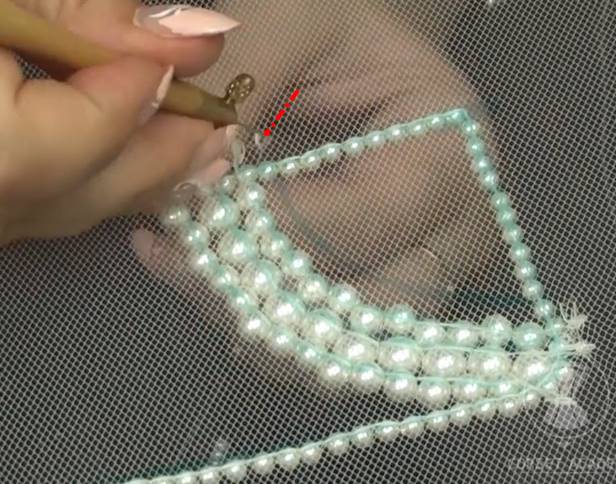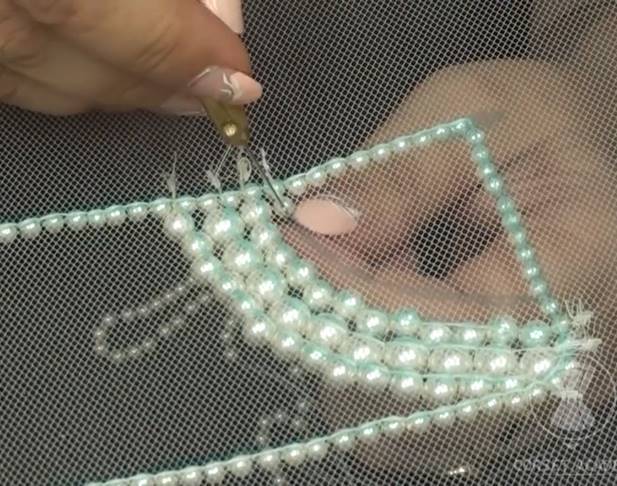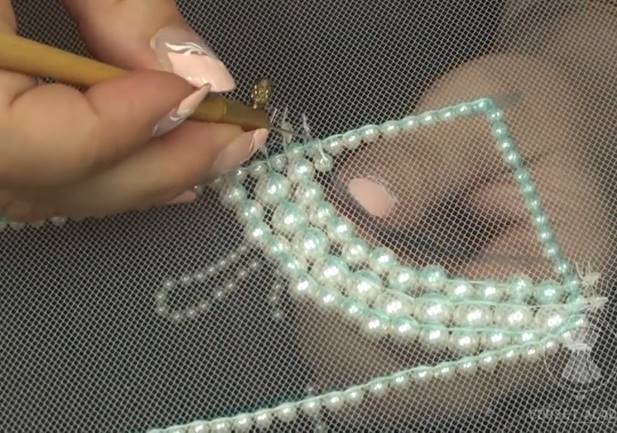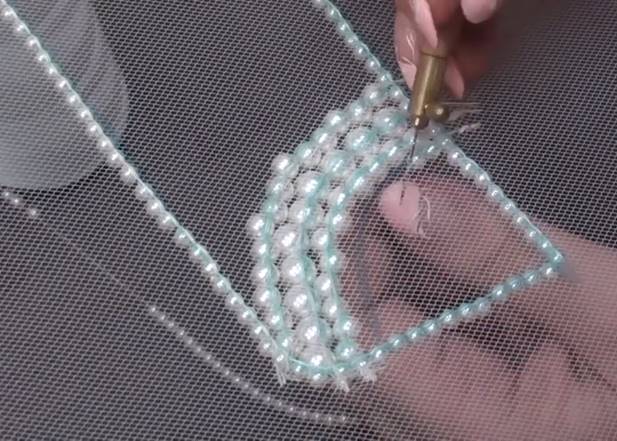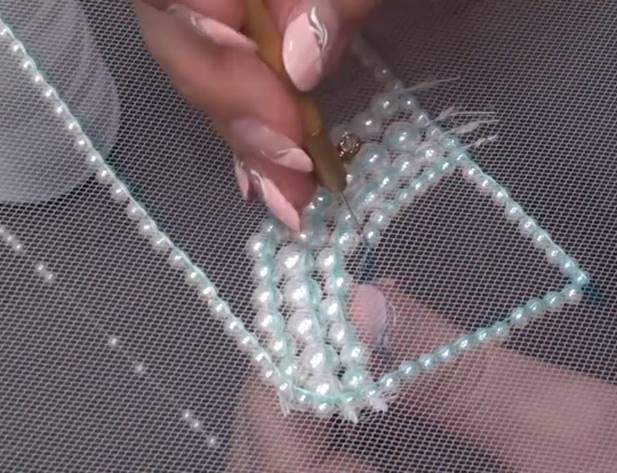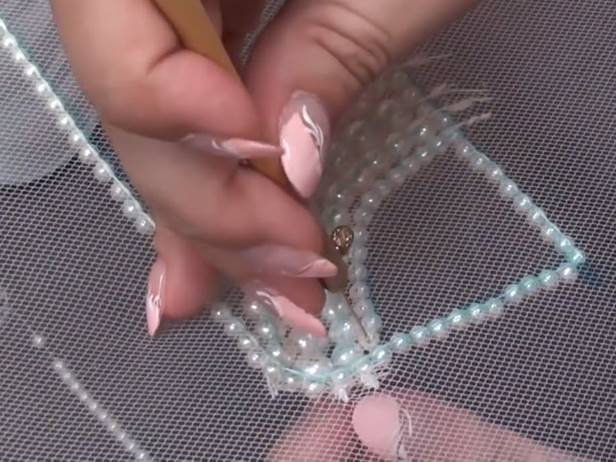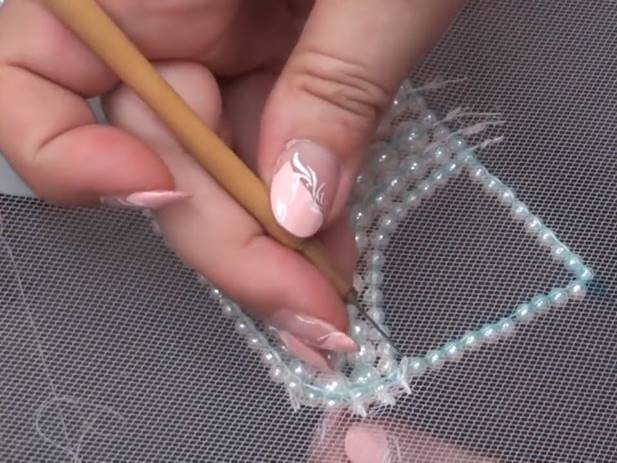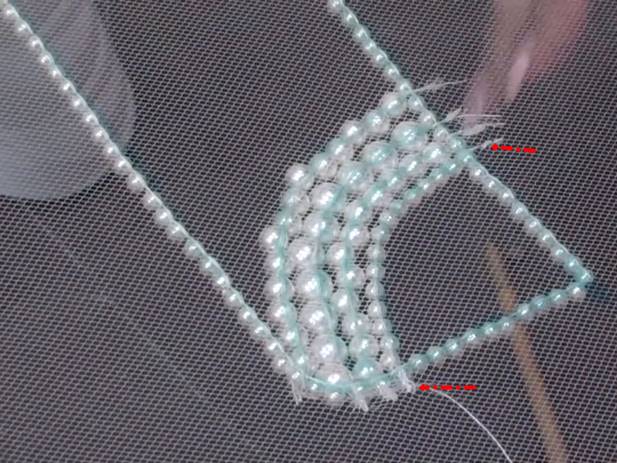 I finish the first row and make a symmetric row from the other side of the fragment.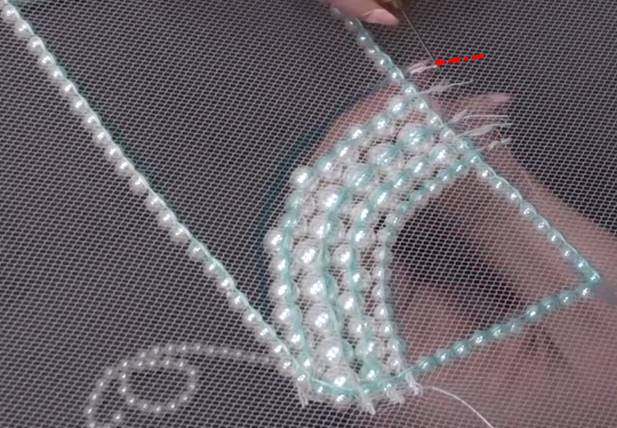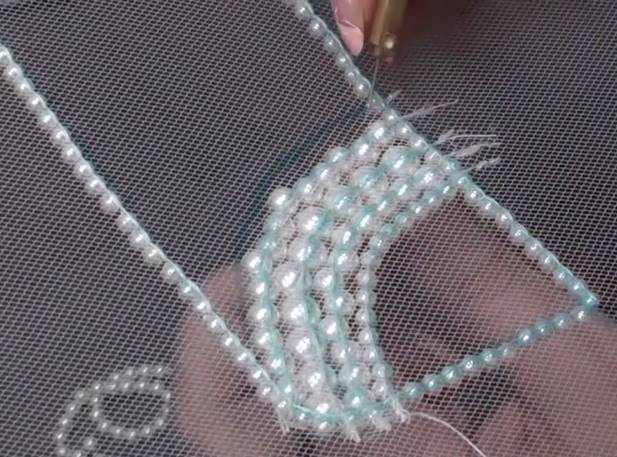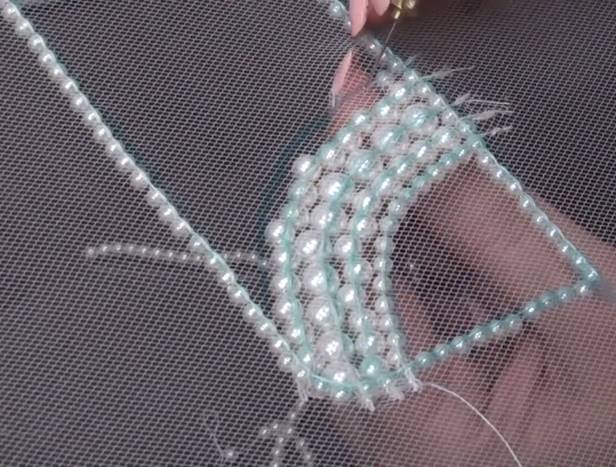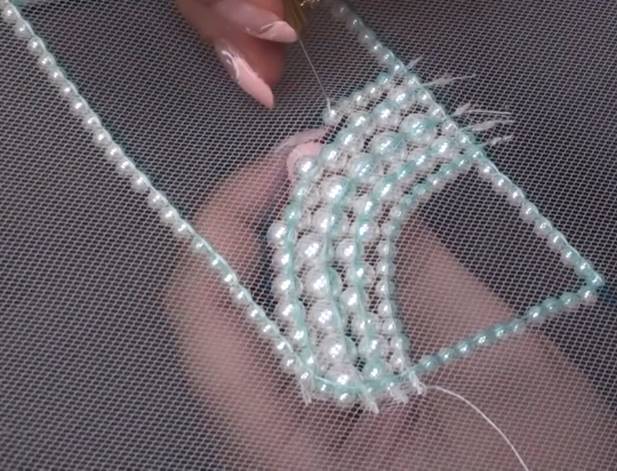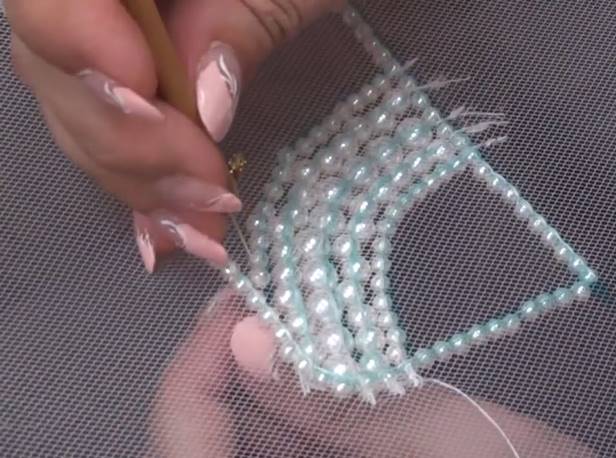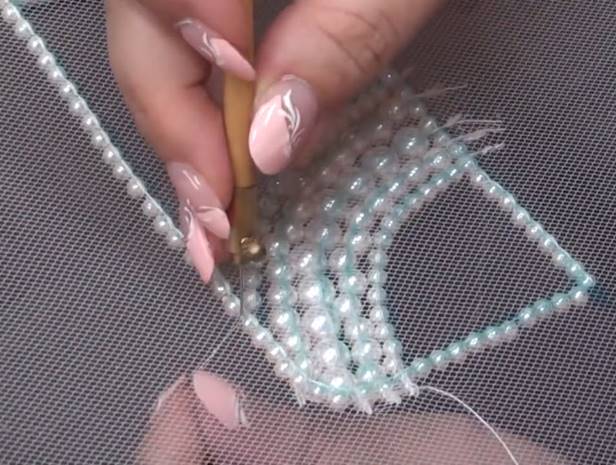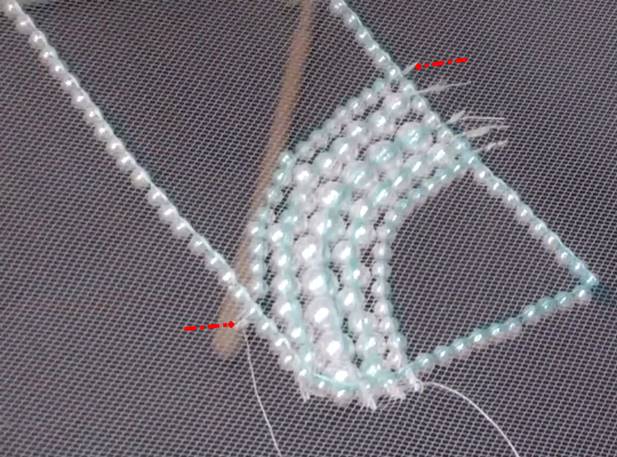 After careful thought, I have decided to add another row along the shorter side of the fragment.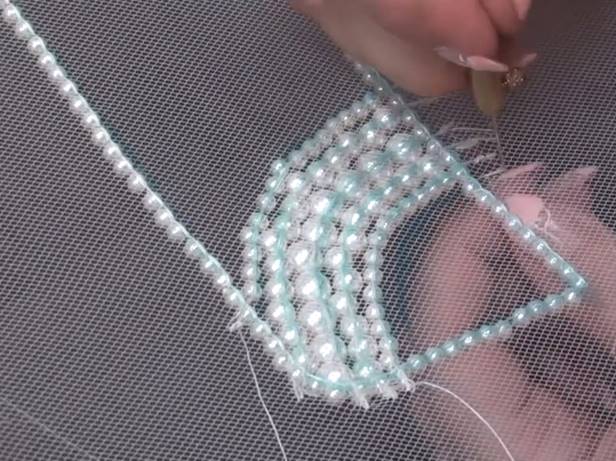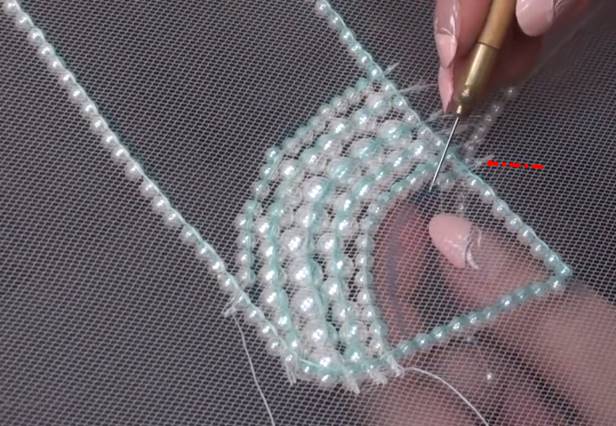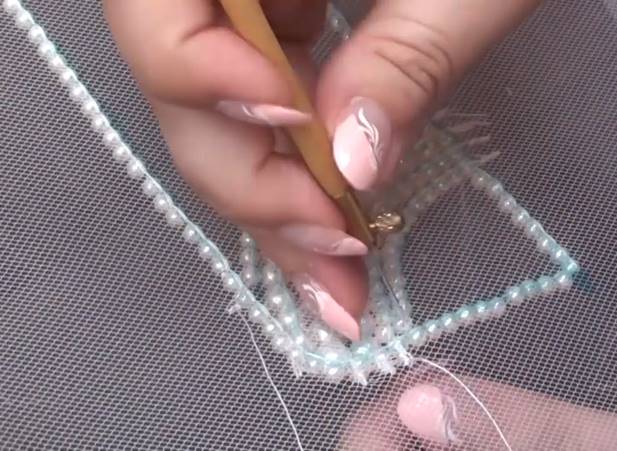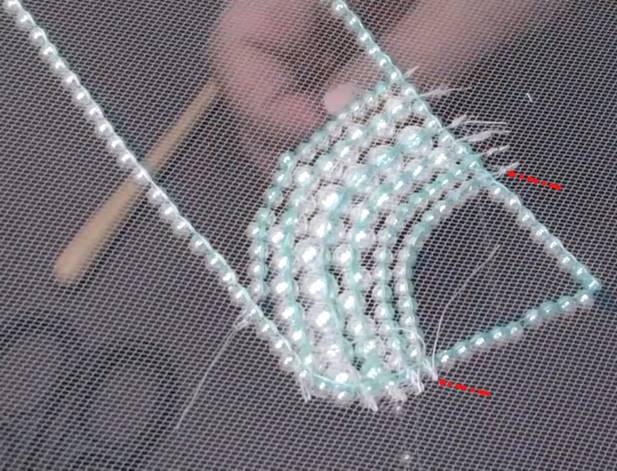 The embroidery is acquiring volume. The part made of large pearl beads looks really beautiful.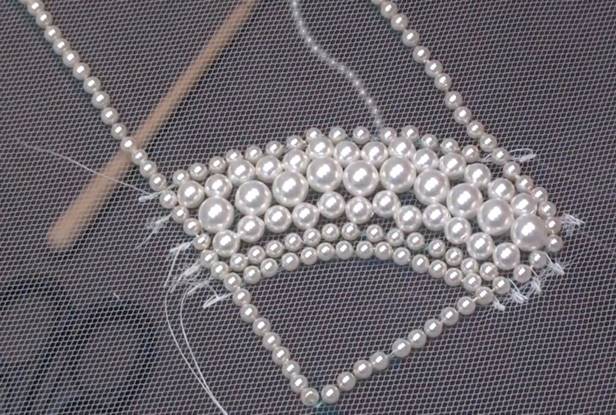 Remember to pull the thread tails of the knots up to the wrong side of the piece and smear them with fabric glue. You can safely trim those tails afterwards.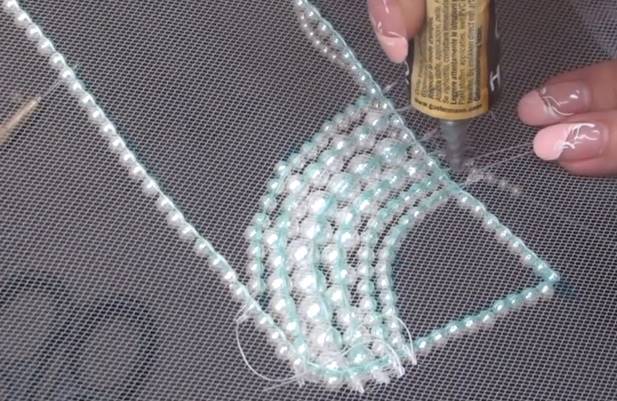 Now I will work on the corner of the embroidery.
I will make one row of 5mm pearl beads and two rows of 4mm pearl beads. The remaining blanks will be filled in with 3mm beads.
I mark a guideline and start stitching with 5mm pearl beads.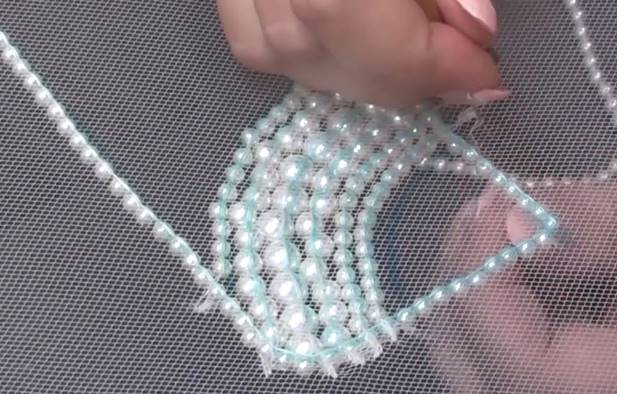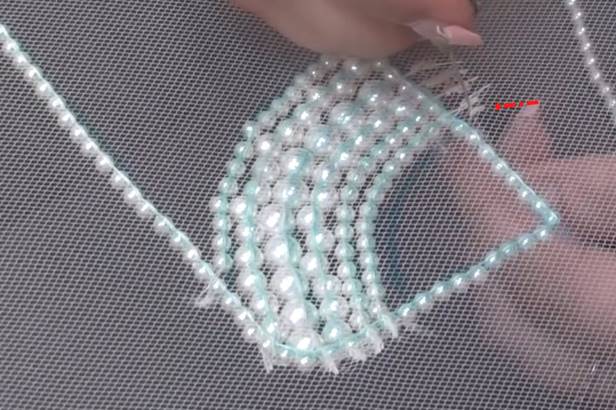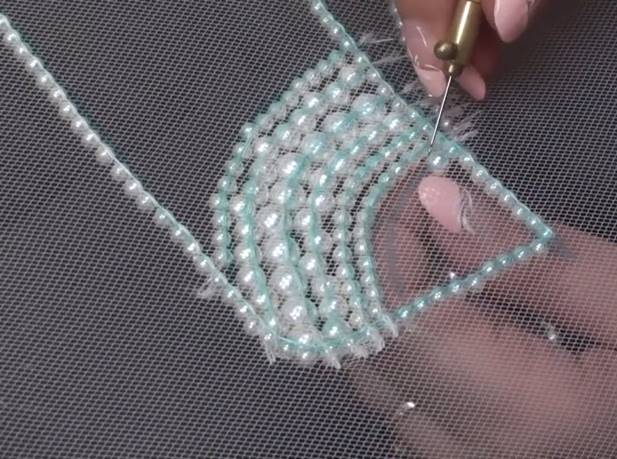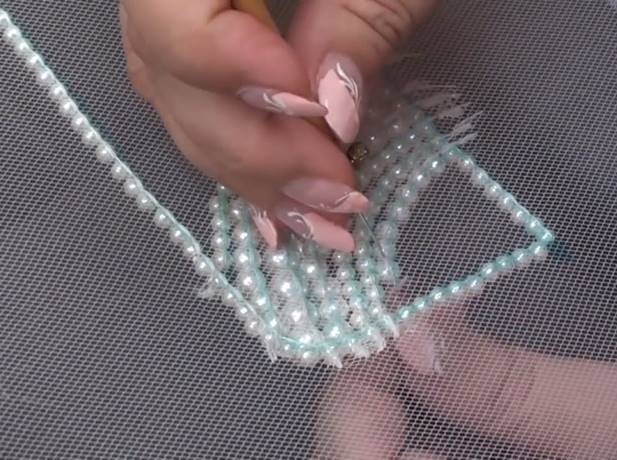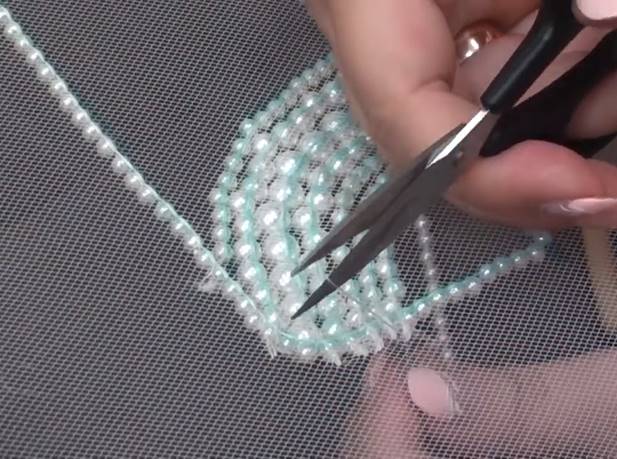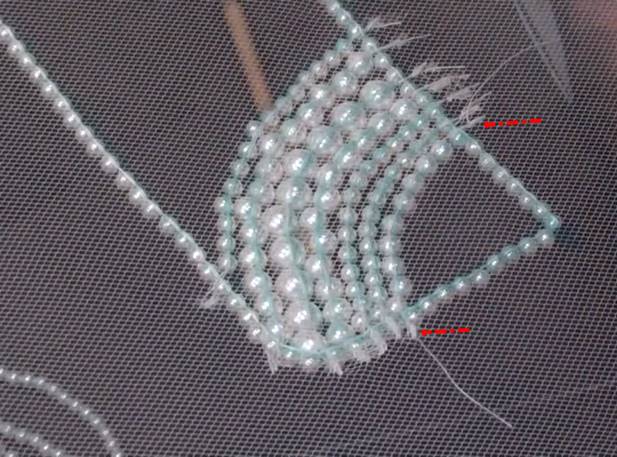 I draw another arc for 4mm pearl beads.
I make a knot and start stitching with beads along the guideline.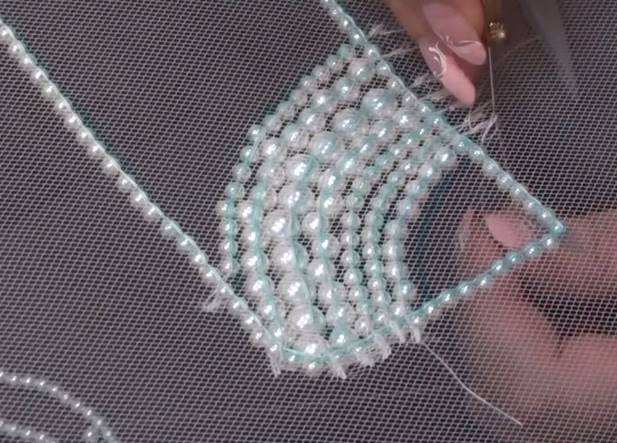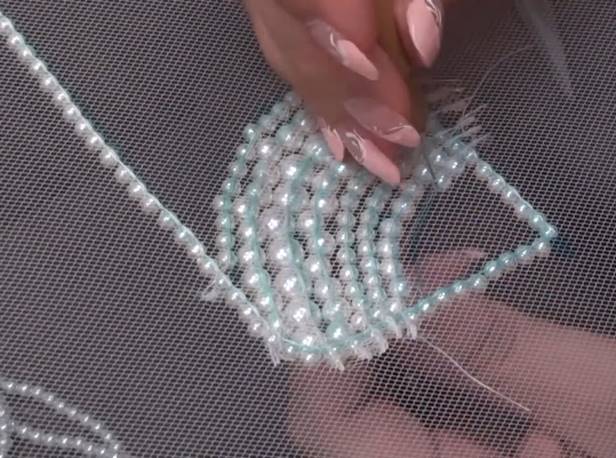 I reach the end of the arc. Instead of making a knot, I make a stitch outside the perimeter of the piece and then a second stitch along the outline and a third stitch back inside the embroidery area to get in the start point of the second guideline for 4mm beads. I will move in the opposite direction now.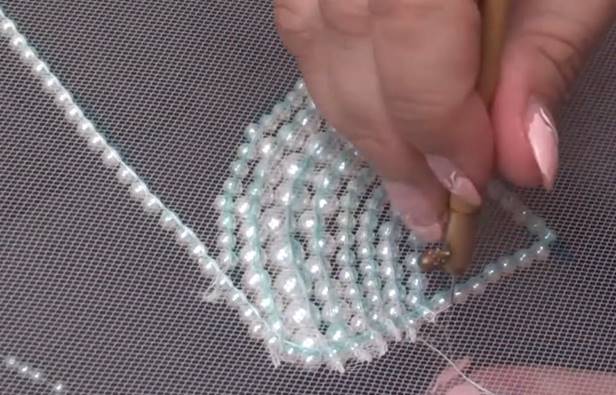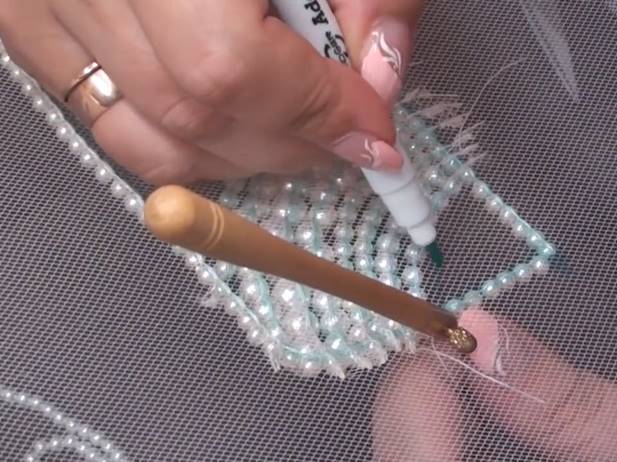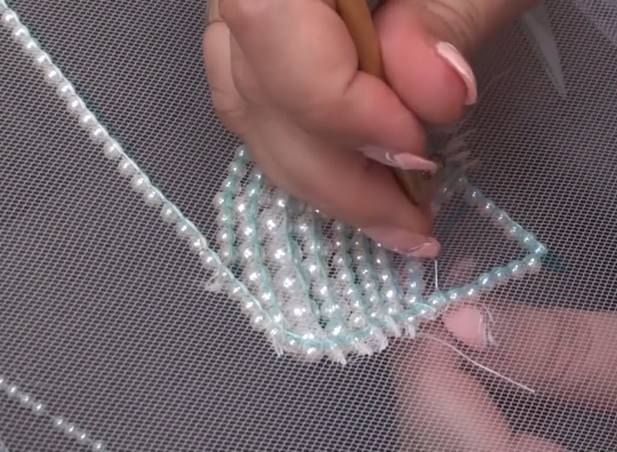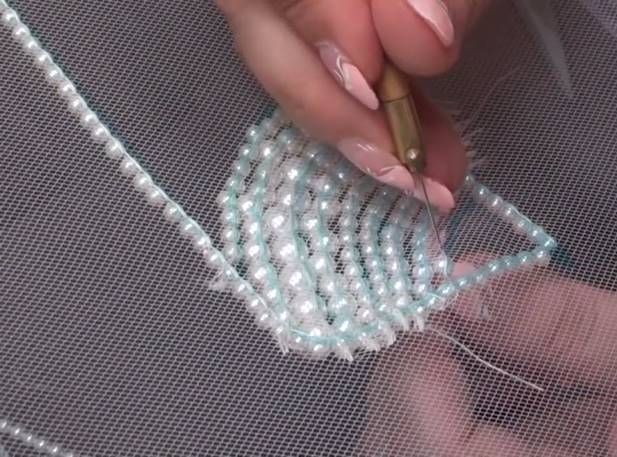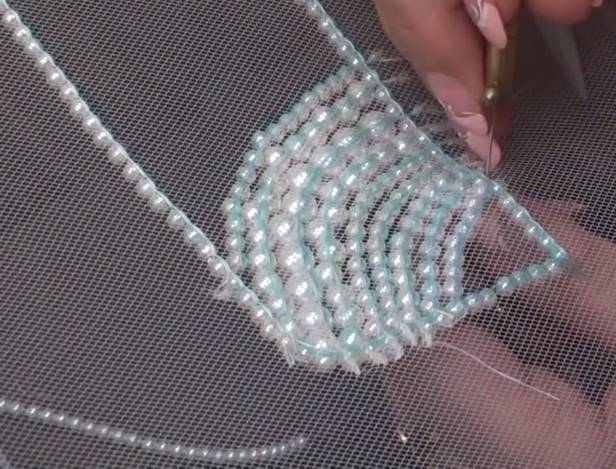 The row finishes with a knot.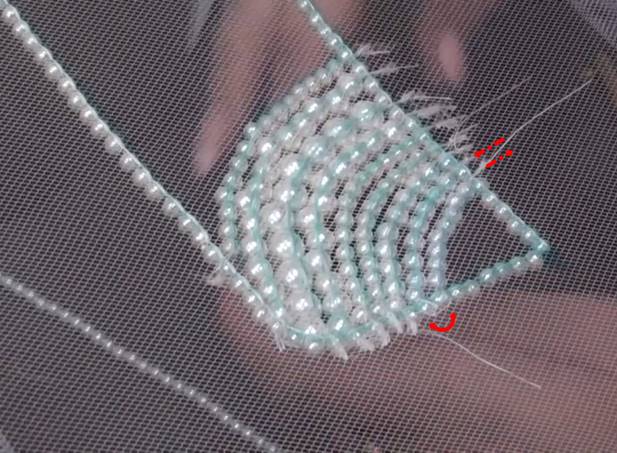 The face of the piece looks like this now: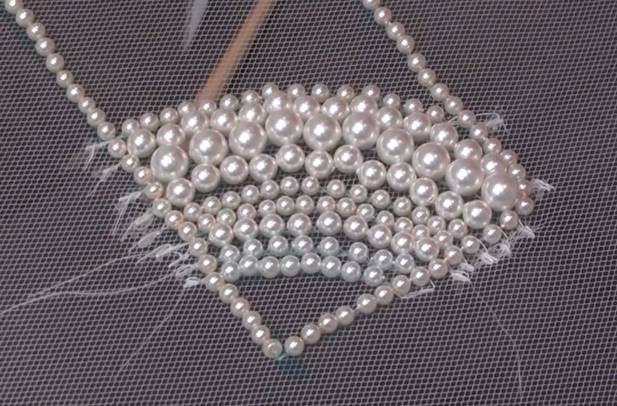 You can already tell that it is a chaotic pattern.
I draw another arc and stitch along with large 8mm pearl beads.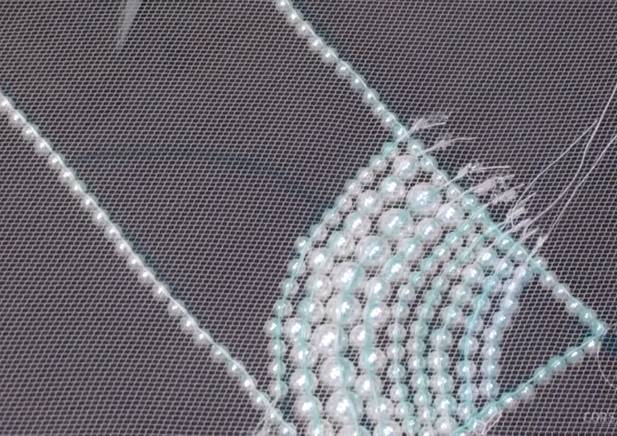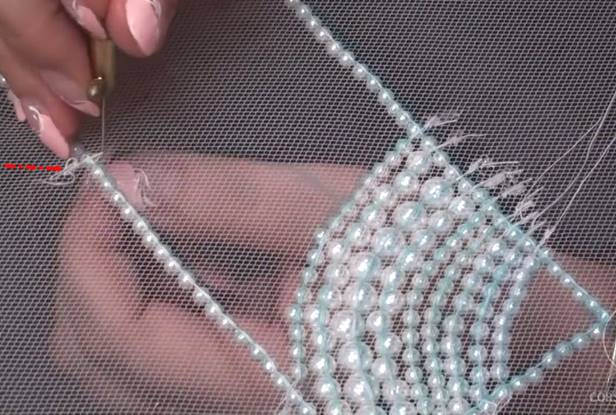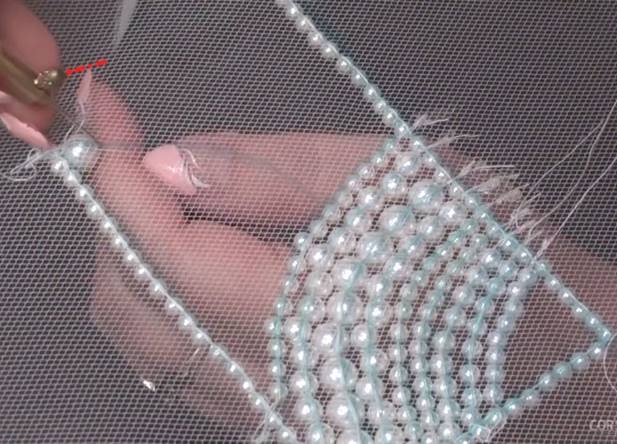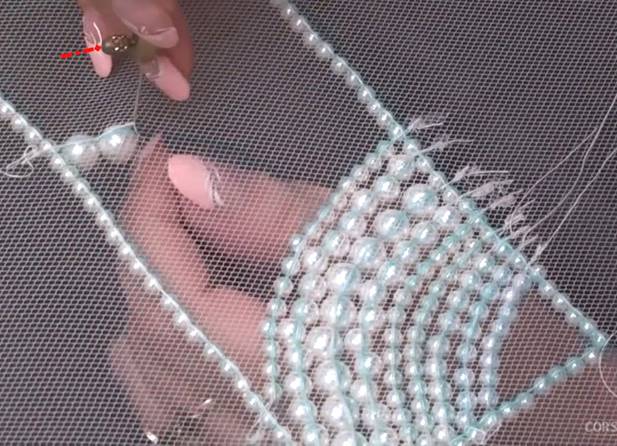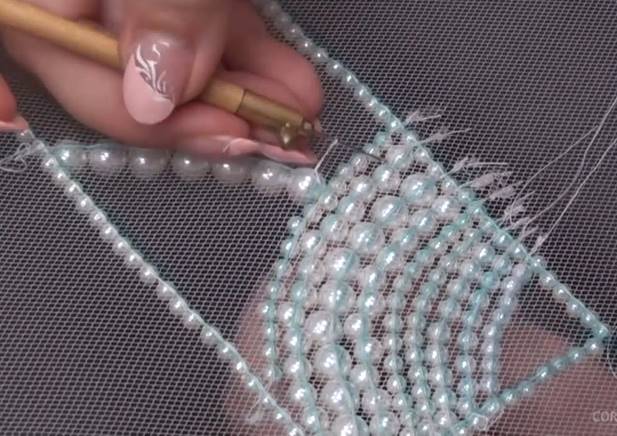 I reach the row of 3mm beads and tie a knot passing the thread right through one of the stitches.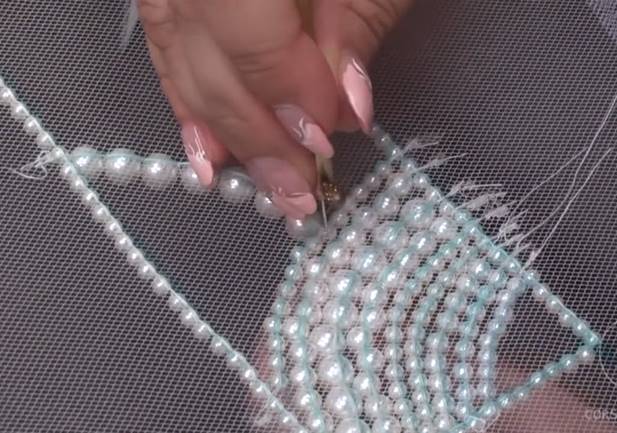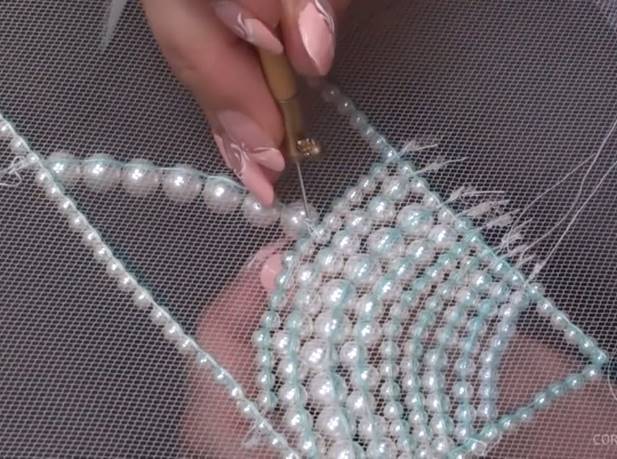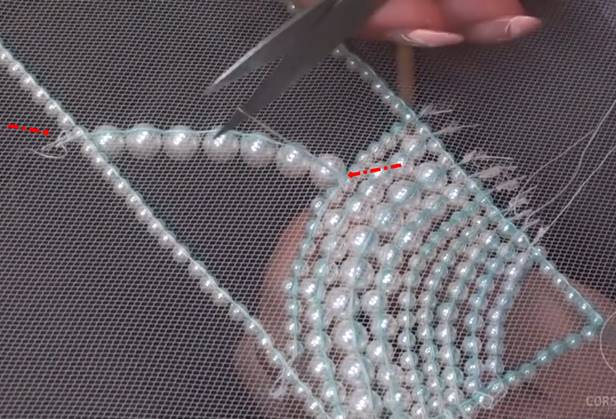 This fragment is similar to the one I have already finished. I will alternate between pearl beads of different sizes like before.
I mark a new guideline and start embroidering.