Tutorial 5. Cutting the Base of the Dress.
I pin the pieces together. To be more precise, I just secure the layers of iron-on fabric. I will pin the pieces together properly after putting the batiste onto the fabric.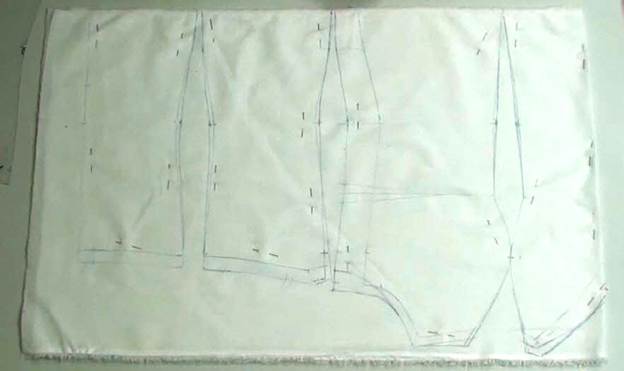 I put the fabric on the table. There are two separate pieces: one for the face and another for the lining. I pin them together along the fold line. The fabric is folded along the crosswise thread and stretches vertically.
Now I need to decide on the length of the garment. I mark 70cm up from the bottom edge of the fabric. The waistline of my dress will be placed at this level. Next I put down the batiste with the waistline at the indicated level and secure everything with pins. I believe you have already noticed the advantages of drawing patterns on iron-on fabric. I simply use my iron-on batiste instead of paper. I will cut the fabric in accordance with all adjustments.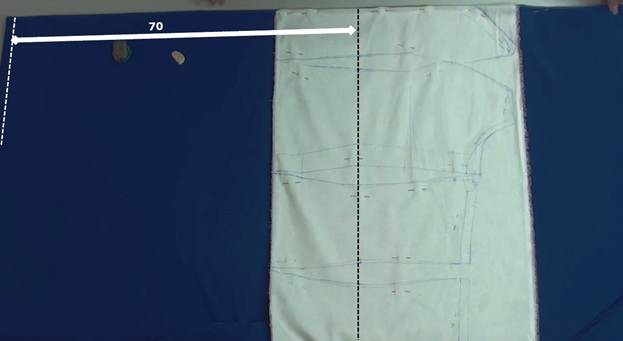 I keep making sure the batiste doesn't go askew under the pins.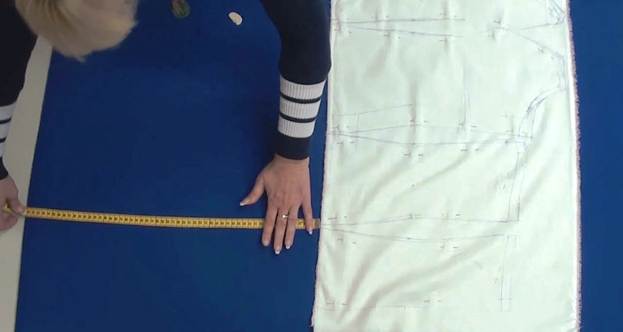 I have a very important remark! All pieces are cut with vertical seams (i.e. princess seams) that go from the top to the very bottom. I could have sewn the pieces of the back with the dart in-between instead of cutting them out down to the very bottom. But, to be honest, I always prefer princess seams over darts when I work with synthetic fabric that is hard to shape by pressing. It is a lot easier to join the pieces then and they settle down a lot more evenly. Since I cut it crosswise, it will be really easy to press open the seams. They will be perfectly flat and then I will cover them up by lace.
I draw the vertical seams by a ruler.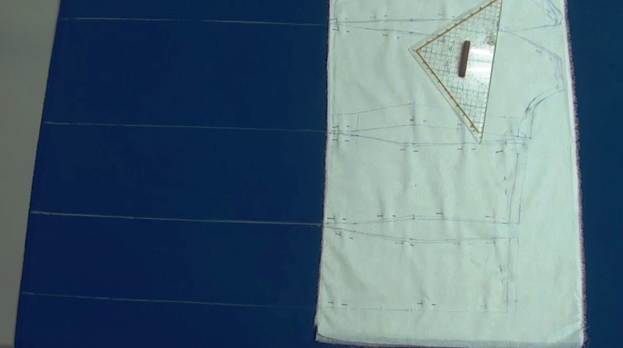 I step down from the top edge by the width of the seam allowance, place the zipper in place and mark its location. I will make a notch at the bottom of the zipper when I cut the pieces out. 

I pin down the layers of fabric along the marked lines and trim the selvage.


And then I cut each piece out and make all relevant notches.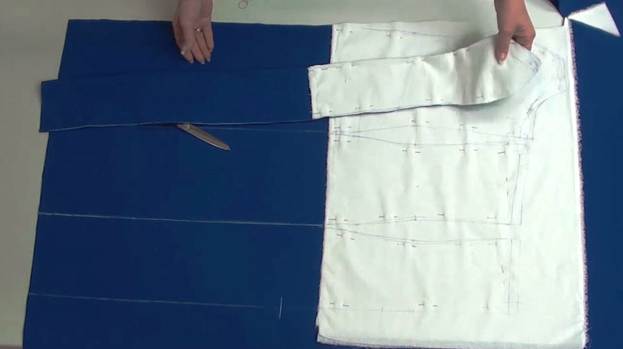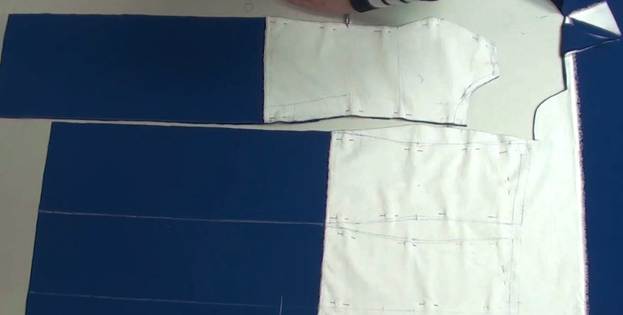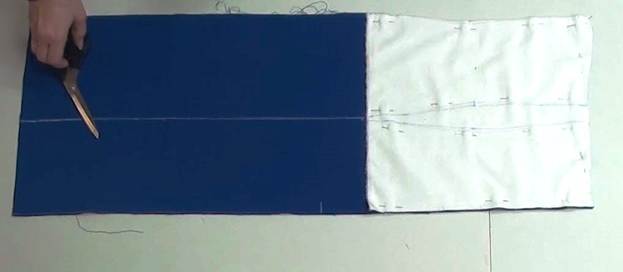 Now I need to cut duplicating pieces for the cups out of stiff iron-on fabric.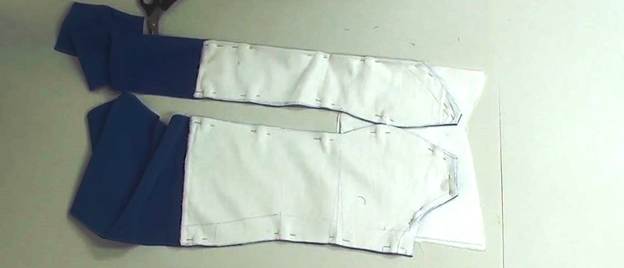 It doesn't have to be perfect now: you can always trim the pieces before fusing them on. I make the bottom edge of the cup rounder.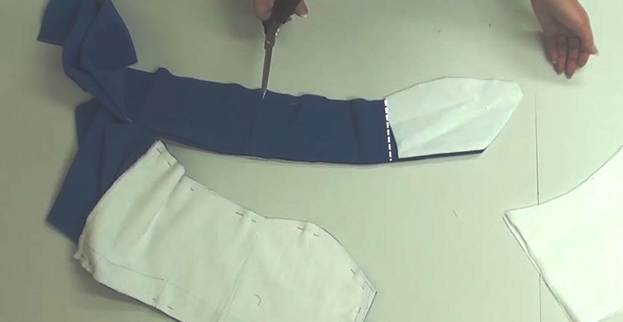 I trim the seam allowances of the stiff iron-on cup pieces from the side of the neckline and the armscye. We don't want it to be so thick.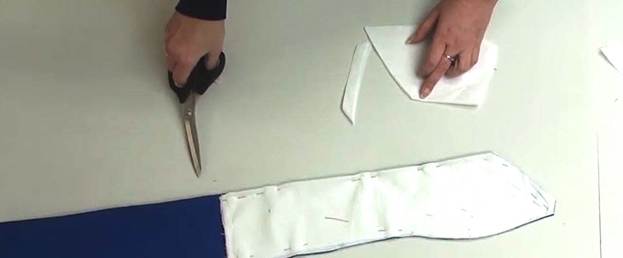 The first stage of the cutting process is completed.